---
A Nation and its Leader and Propaganda
2018-07-23 09:41:54 / web@radiorebelde.icrt.cu / Translated by: JC Caballero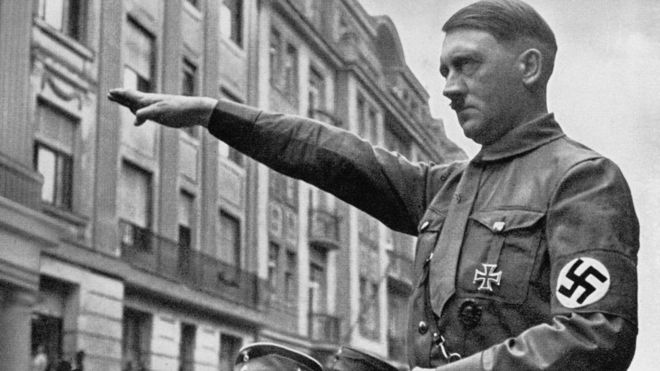 The fascist Germany had a Hitler willing for anything, a criminal party, a violent awareness of the militarism, racism. He consolidated his influence through the propaganda as a mighty method on that context that dominated the psychology of the local masses and was taking the power of the then mass media according to the needs of the Nazi model.

After the series of lies which spread in the First World War, Hitler used to announce a positive concept of the propaganda and as Dirk Haubrich said himself, the announcement activity was part of the allegedly essence of the National Socialism more than a simple power instrument.

In 1933, it was created the Reichsministerium für Volksaufklärung und Propaganda (Ministry for the popular instruction and propaganda) that was directed by Joseph Goebbels who was the president of the Reichskulturkammer (Chamber for the culture and responsible for the cultural life of Germany) and it was responsible of the nation "spiritual guidance."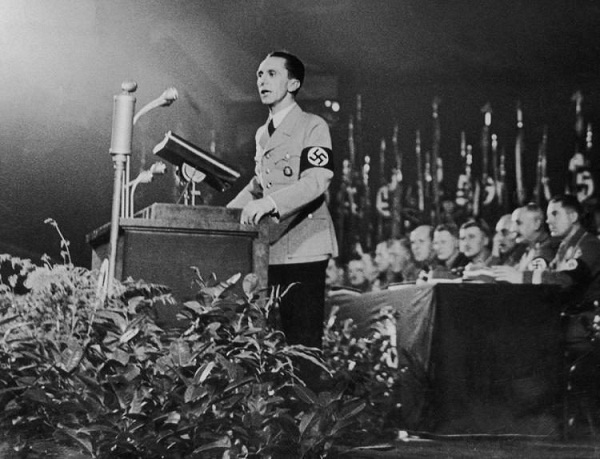 This way, they were working on the enemy´s personalization and simplification as well as the promotion of their mistakes and defects by exaggerating and distorting events, histories and they used to renovate their statements. However, they did not show issues with insufficient elements and changed the news favoring the opponent.

With the popularization of the propaganda elements, they used to secure that masses´ receptive capacity of the masses was the right one to listen to the broadcast messages (conceived as part of the stimulus and response plan. The fascist used the endless reiteration of convergent ideas about the same concept, without mistakes or doubts, besides, they used the myths and traditional prejudices to establish their rules. They used to do all in their power to convince the German people and perception pretended to be unanimous.

The ideas shown by the Press, radio, movie, literature, theater, music, Painting and popular culture was the responsibility of the Reichs ministerium and the Reichs kultur-kammer and Goebbels who was also the director of the central department of the Nazi party. He played a key role on the spread of that ideology.

In spite of there are many ones who consider Hitler as the core of the Nazi theory on its propaganda, Goebbels was an expert in putting into practice. His work was controlling all the mass media and he was responsible for providing the government's announcements by making to publish the necessary information only.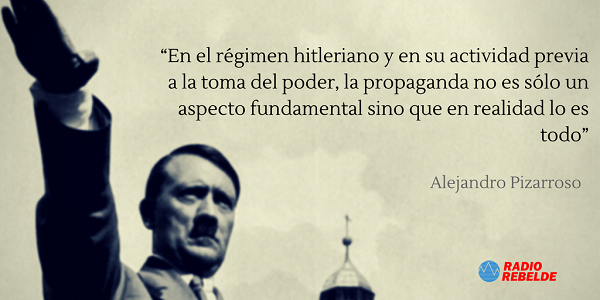 Goebbels used a lot what it is currently known as social marketing by mixing the feelings pride, promoting hates and convincing the German people at the cost of transgressing the true. Joseph knew how to convince the masses without escaping from his related trap."

In addition, he carried out an endless persecution against the defamatory articles and consolidated public propaganda, along with the then Speer (Weapons and War Ministry during the Second World War). He was in favor of the destruction of books different to the Nazi ideals and he used to set up public meetings to burn them. Moreover, the cinematographic production used to include the Nazi model and Goebbels facilitated the accessible prices of the radios so that could listen to Hitler´s speeches.




The fascist propaganda marked events in the 2oth century in comparison with the other big propaganda systems of the century: the Soviet system and the capitalist one driven by the United States and it is abundantly obvious that Joseph Goebbles was one of its more intense representatives.

During the construction of that utopian and perfect society, the death and suffering flooded Europe. Goebbles stated that the masses´ obedience even when Germany was losing the war, he kept broadcasting the people the hope about victory, but he could not believe it and the occasion of the defeat came as well as his suicidal one.

By Laura Barrera Jerez

Radio Rebelde. 23 # 258 % L y M. Vedado. Plaza de la Revolucion Havana City, Cuba CP. 10400. Principal Editor: Alejandro Rojas Espinosa. Webmaster: Mabel Peña Styo. Journalist: Liannis Mateu Francés - Yaicelín Palma TejasPhotojournalist: Sergei Montalvo Arostegui. Assistant: Adriana Glez Bravo. Developed by Radio Rebelde Web Team
General Director: Frank Aguiar Ponce.
Phone numbers: (53) 7 838-4365 al 68 (Cabin) (53) 7 839-2524 (Public Relations).
© Copyright Radio Rebelde, 2015