---
Legislative Elections in late October in Argentina
2017-09-29 10:28:11 / web@radiorebelde.icrt.cu / Translated by: JC Caballero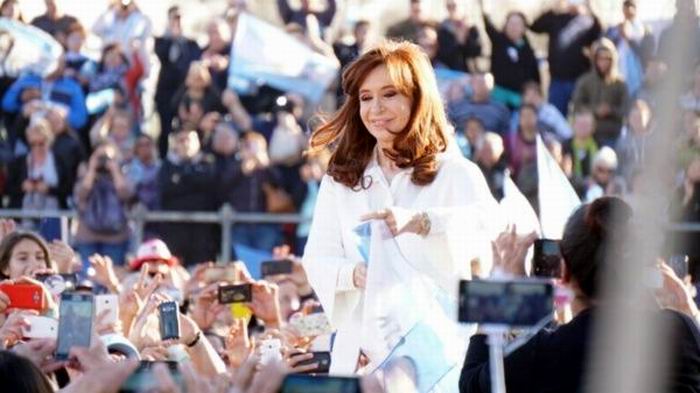 The former president of Argentina and the current candidate to senator, Cristina Fernández de Kirchner, began the second and last stage of her electoral campaign for the legislative elections.

The meeting was carried out before 30.000 people at the local Defensa y Justicia Stadium in Florencio Valera in Buenos Aires city. Cristina Fernández said to the citizenship there:

"My vote would depends on our way of thinking about if we are going to validate a precarious and deteriorated democracy or if we are going to pursue or punish those ones who think, differently."

"We cannot return to that Argentina. The vote of the citizens on the upcoming October 22nd depends on the non-occurrence of the same things." Cristina Fernández de Kircher, who is the candidate for senator by the Unidad Ciudadana party, said.

"This is why, I am calling you to work for the dreams, hopes, illusions, work and freedoms for the right and democracy. In short, dear comrades, it is for the motherland, the people and for the people." Cristina Fernández added.

In her speech, the candidate for senator of the Buenos Aires province, commented that there was a big economic adjustment after the legislative elections in October.
Cristina Fernández did not rule out the possibility that she could be expelled from the local Senate in case of winning a seat as part of the legislative elections in October. That might happen due to the judicial cases she is facing, when she said:
"Anything evil could be possible from this government."

In the electoral campaign for the legislative elections on October 22nd, Fernández said that the results of the PASO reveals that two out of three citizens from Buenos Aires disagree with the economic adjustment or policy and she highlighted that they trust much more in the Unidad Ciudadana party.

"In this sense, I have the opinion that there is a vacant political representation." She said.
In addition, she encourages the electorate to vote for its space by expressing that it was necessary a serious and non-weak opposition.

The backgrounds about PASO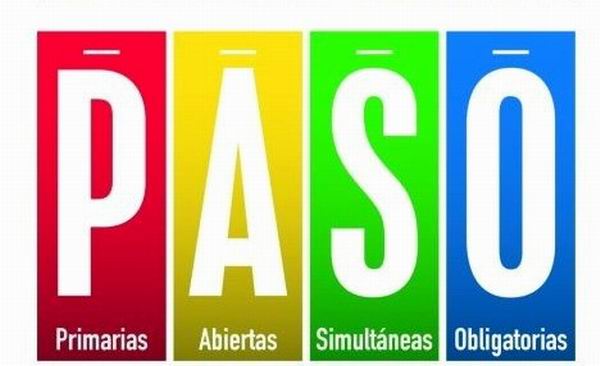 The list of the Unidad Ciudadana party, which is led by the former president Cristina Fernández de Kirchner, won the local primary elections known as PASO (Primary, Open, simultaneous and Compulsory) in Buenos Aires for nearly 20.000 votes before the Cambiemos party that was led by Esteban Bullrich, according to the final count of the votes.

According to the results obtained by Télam, Cristina Kirchner and Jorge Taiana obtained 3.229.194 votes (33.95%) for the candidature for national senators, while Esteban Bullrich and Gladys González got 3.208.870 votes (33.74%) which makes a difference of 20.324 votes (0.21%). The third place was for the 1 País party that was led by Sergio Massa and Margarita Stolbizer with 1.451.688 votes (15.26%), and Florencio Randazzo and Florencia Casamiquela placed the Frente Justicialista party later with 559.516 (5.88%).

Meanwhile, the final count of votes for the candidacies for national deputies from Buenos Aires city marked the victory of the list about Cambiemos party which was led by Graciela Ocaña who obtained 3.240.499 (34.07%) before the 3.054.886 (32.12%) obtained by the Unidad Ciudadana party led then by Fernanda Vallejos. The third place was achieved by the 1 País that was led by Felipe Solá who obtained 1.379.007 votes (14.50%) and the following was the candidate of the Frente Justicilista Cumplir party, Eduardo Bucca, with 528.474 votes (5.56%), respectively.

By Ana Teresa Badía

Radio Rebelde. 23 # 258 % L y M. Vedado. Plaza de la Revolucion Havana City, Cuba CP. 10400. Principal Editor: Pablo Rafael Fuentes de la Torre. Webmaster: Mabel Peña Styo. Journalist: Liannis Mateu Francés - Laura Barrera Jerez.Photojournalist: Sergei Montalvo Arostegui. Comunity Manager: Alejandro Rojas. Assistant: Adriana Glez Bravo. Developed by Radio Rebelde Web Team
General Director: Frank Aguiar Ponce.
Phone numbers: (53) 7 838-4365 al 68 (Cabin) (53) 7 839-2524 (Public Relations).
© Copyright Radio Rebelde, 2015