---
Millions of Girls without Educational Access
2017-07-31 08:31:45 / web@radiorebelde.icrt.cu
"There are up to 62 million girls who have been denied their right to education." The director of the United Nations Organization for the Education, Science and Culture (UNESCO), Irina Bokova, pointed out during the her speech at the auditorium of the Diplomatic Academy of Chile.

Irina Bokova expressed her concern due to the lack of education for 62 million girls worldwide at present, given the education is essential for the development and it contributes to the reduction of poverty.

One of the main reasons for the absence of education for girls is certainly their social exclusion in many communities.
The lack of educational security among girls and boys worldwide is a reality that should be faced by the state and national authorities.

Her speech was also about the agenda for the year 2030 for the sustainable development which was adopted by the United Nation Organization (UN) in 2015. It includes 17 objectives and 169 objectives which cover the economic, social and environmental spheres, respectively.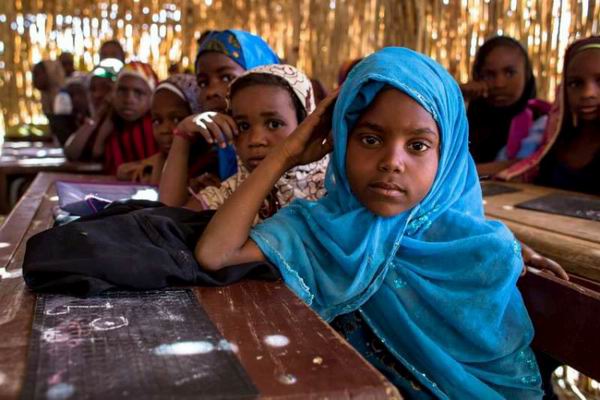 At present, the girls continue experiencing the denial to their right to education in spite of the related progresses in the last years.

"We shall never reach the objectives of the Sustainable Development is we do not achieve to overcome the discrimination and poverty which are paralyzing the life of girls and women of each generation." Irina Bokova reiterated.

The Arab States, the sub-Saharan regions and the southern and western Asia regions is where the inequality is higher.

In the sub-Saharan Africa, it is calculated that 9.5 million girls will never attempt to their school while the 80% of the girls will never be given the official education in comparison with the 16% of them. Moreover, there are four million girls who experience this difficult situation before a nearly million children in that sense.

By Ana Teresa Badía

(Agencia Cubana de Noticias)

Radio Rebelde. 23 # 258 % L y M. Vedado. Plaza de la Revolucion Havana City, Cuba CP. 10400. Principal Editor: Pablo Rafael Fuentes de la Torre. Webmaster: Mabel Peña Styo. Journalist: Liannis Mateu Francés - Laura Barrera Jerez.Photojournalist: Sergei Montalvo Arostegui. Comunity Manager: Alejandro Rojas. Assistant: Adriana Glez Bravo. Developed by Radio Rebelde Web Team
General Director: Frank Aguiar Ponce.
Phone numbers: (53) 7 838-4365 al 68 (Cabin) (53) 7 839-2524 (Public Relations).
© Copyright Radio Rebelde, 2015