---
The Dismantle of Kidnapping Plan against Former Minister
2018-02-27 09:31:49 / web@radiorebelde.icrt.cu / Translated by: JC Caballero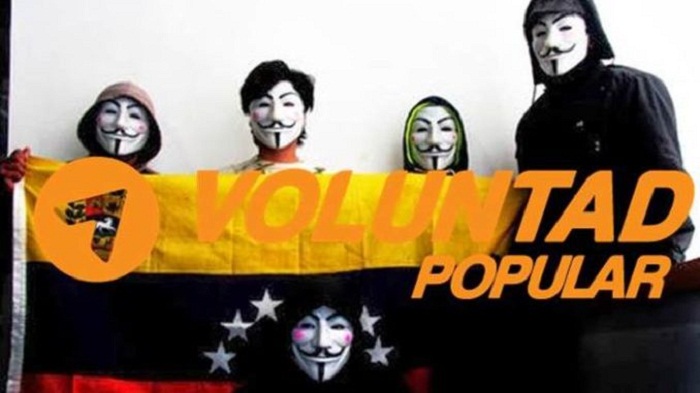 The Venezuelan government dismantled a kidnapping plan against the former Venezuelan Minister of Economics and President of the Central Bank of Venezuela (BCV), Nelsón Merentes, which was planned by the members of the opposition Voluntad Popular right-wing party (VP).

According to the statements broadcast by the Telesur tv networks channel, that band was detained in the north of Caracas city.

"We have recordings, videos, testimonies, witnesses, confessions by the terrorist of the Voluntad Popular Party while they were planning that kidnapping and attempt." The president, Nicolás Maduro, announced on a Facebook Live broadcast program.

There have been two individuals detained due to this case and it was ordered to the general, Gustavo González López, who is the chief of the National Intelligence Bolivarian Service (Sebin), carrying out a Press conference to reveal the details of that terrorist plan. The official had already informed that officials of the local Sebin had dismantled a band which was very likely linked to a new terrorist growing tendency in that nation.

Maduro questioned the actions by some sectors of the opposition before the upcoming presidential elections that will be carried out on the upcoming April 22 nd. That tendency is against what was established and signed in the Dominican Republic by the National Venezuelan government.

"Are they going to carry out a coup to assume the presidency? Do they prefer the terrorism and riots? " Those were the questions by the Venezuelan head of state during that broadcasting.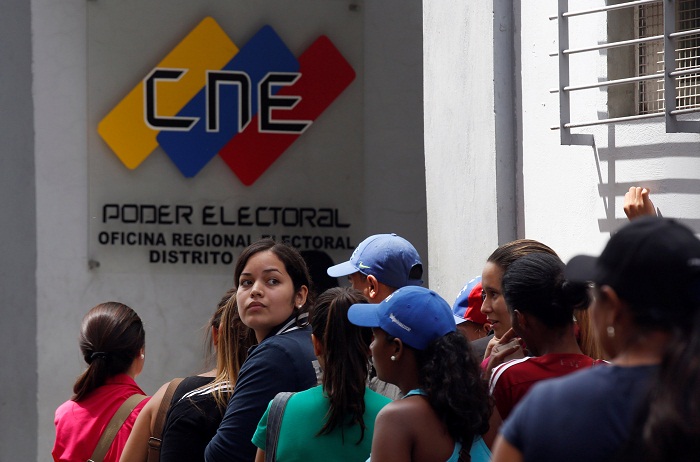 Elections with or without the Opposition

The President, Nicolás Maduro, recently stated that there will be presidential elections in spite of the opposition´s attempts to hinder the elections due to they do know that they have not any chance in the political sphere."

He pointed out that the elections will be carried out with or without the participation of the political Mesa de la Unidad (MUD) movement that announced that all the parties which are part by the group would not participate in the presidential elections.
"There will be elections in Venezuela with MUD and without MUD." The President reiterated in a Press Conference with the local mass media before a meeting with the Patria Para Todos (PPT) political affiliation at the National Theater.

The head of State announced that the foreign people, who could be interested in being present in the elections, are invited to participate to see the way the Venezuelan democracy works.

On this context, Maduro proposed to carry out the legislative elections earlier on April 22nd as well as the elections for deputies of the 23 legislative Councils and the town elections of the Municipal Councils.

"A colossal election process, democracy, participation and we have the whole proper image: legitimate governors and majors, a new National Assembly, legitimate town representatives, regional legislators and the president of the Republic chosen by the electoral vote." He explained.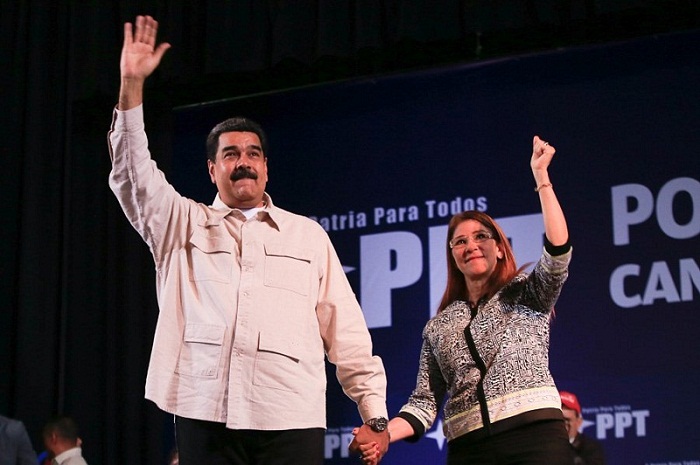 Further News

The Patria Para Todos party (PPT) proclaimed the head of state as its candidate.

"When we accept the nomination of the presidential candidacy of the Patria Para Todos Party, it is due to I have faith in you, brothers and sisters of the PPT. I accept the nomination of the Patria Para Todos Party and I swear before you all that I will be loyal to the postulate of an ethical, sovereign, productive and socialist party." Nicolás Maduro said when he knew about that piece of news.


By Ana Teresa Badía Valdés

Radio Rebelde. 23 # 258 % L y M. Vedado. Plaza de la Revolucion Havana City, Cuba CP. 10400. Principal Editor: Pablo Rafael Fuentes de la Torre. Webmaster: Mabel Peña Styo. Journalist: Liannis Mateu Francés - Laura Barrera Jerez.Photojournalist: Sergei Montalvo Arostegui. Comunity Manager: Alejandro Rojas. Assistant: Adriana Glez Bravo. Developed by Radio Rebelde Web Team
General Director: Frank Aguiar Ponce.
Phone numbers: (53) 7 838-4365 al 68 (Cabin) (53) 7 839-2524 (Public Relations).
© Copyright Radio Rebelde, 2015