---
The Ebola virus again in Congo
2017-05-17 10:01:42 / web@radiorebelde.icrt.cu / Translated by: JC Caballero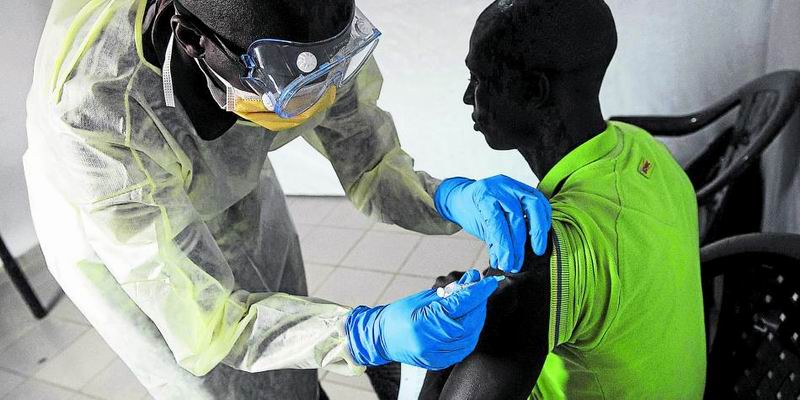 The Ebola virus came back to Africa almost a year of the last epidemic. The last Friday. The World Health Organization announced the existence of a new outbreak to the northeast zone of the Democratic Republic of Congo into a bordering region with the Central African Republic where there have been three people dead.

The Congolese authorities made a call to keep the peace and requested the support of the World Health Organization that has announced the shipment of the supporting and staff material to try to contain the expansion.

Oly Ilunga Kalenga, who is the Health ministry, reported through a communiqué that there have been nine cases of hemorrhagic fever in the forrestLikati zone in NajoUelé region.

"There were five blood samples which were obtained from those suspicious patients and sent to the National Medical Researching Institute in Kinshasa. One of them was positive to the Zaire stump of the Ebola virus." Oly Ilunga Kalenga stated.

During the last hours, the World Health Organization confirmed that piece of news and the increased up to three the Death Toll.

A team of experts is already in Nambwa that is a place regarded as the epicenter of that new outbreak, while the additional supporting staff that is coming from Kinshasa is already on their way there.

"The situation is under control and the equipment will keep us inform about the evolution of the situation."Oly Ilunga Kalenga added.

The isolation of the affected town through a cordon sanitaire has been the first measure applied.


In the Democratic Congo Republic, this virus was discovered in 1976 and it has been registered the highest number of epidemics there ever since, a total of eight ones. The last outbreak took place in 2014 in a province which caused 49 deaths. It was on that occasion when the epidemic spread throughout five countries from Western Africa such as Guinea Bissau, Sierra Leone, Liberia, Mali and Nigeria. It even got to Spain and the United States.

"There was a dead toll of 11.310 people dead out of 28.616 contagious ones. The local authorities are looking for 1.125 people who had contacted those infested." Eugene Kabambi, who is the spokesperson of the WHO in that nation, explained."

Margaret Chan, who is the general director of the WHO, said while visiting that nation that the world is not safe from a new Ebola epidemic. However, it would be much better prepared for it."

"The scientists do not know yet where the sources of the Ebola virus are. However, all the related experts agree that a new epidemic is unstoppable." Margaret Chan pointed out after a meeting about the vaccines against the Ebola virus.

Margaret Chan explained that the new method to face the virus includes related vaccines for the group of people who could be in contact with a patient. First of all, it would be the closest ones and after that the individuals who have had contact with them. That has been the mechanism used to eradicate the smallpox.

"The strategy could have a significant impact, although there stock of vaccines could be limited at first. "Margaret Chan added.

By Ana Teresa Badía

Radio Rebelde. 23 # 258 % L y M. Vedado. Plaza de la Revolucion Havana City, Cuba CP. 10400. Principal Editor: Pablo Rafael Fuentes de la Torre. Webmaster: Mabel Peña Styo. Journalist: Liannis Mateu Francés - Laura Barrera Jerez.Photojournalist: Sergei Montalvo Arostegui. Comunity Manager: Alejandro Rojas. Assistant: Adriana Glez Bravo. Developed by Radio Rebelde Web Team
General Director: Frank Aguiar Ponce.
Phone numbers: (53) 7 838-4365 al 68 (Cabin) (53) 7 839-2524 (Public Relations).
© Copyright Radio Rebelde, 2015