---
The Question about Terrorism in the United States
2016-09-22 10:10:16 / web@radiorebelde.icrt.cu / Translated by: JC Caballero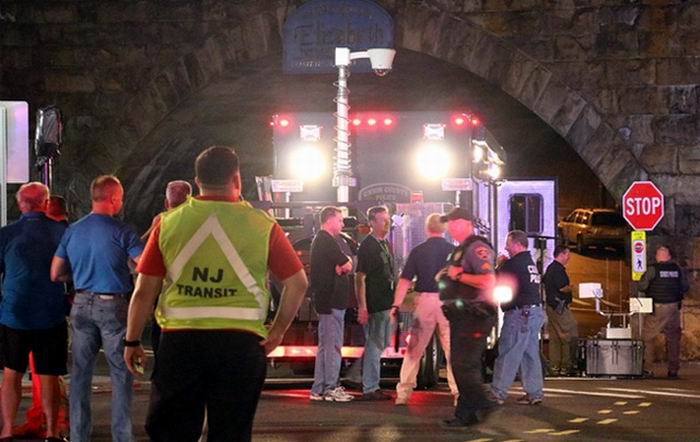 A recent midnight has been placed a suspicious parcel near the train station in New Jersey. It was a backpack with nearly five explosive devices, according the CNN news station.

The alarm was given by two men who found the parcel inside a wastepaper basket. They suspected when they saw some cables and tubes and they called then the authorities to intervene. Moreover, the police could determine that it was a loaded bomb that could be detected thanks to a robot of the local explosive experts.

Christian Bollwage, who is the local major, confirmed that the device found near the station exploded when the robot was trying to deactivate it. The bomb could have caused many wounded if had not been found in that zone.

Christian Bollwage also stated that there were not mobile phones or other electronic devices near the bomb.

The traffic service from New Jersey has interrupted the train travels between Elizabeth and Newark.

The explosion of Manhattan

The Federal Bureau of Investigation (FBI) and the Police department from New York City have detained five people who could be involved with the explosion from Manhattan where there were 29 people wounded.

The detentions took place at the Verrazano-Narrows Bridge which connects Brooklyn and Staten Island. The New York Times newspaper shows the statements by a police official about the majority of those detained that were members from a same family which was heading to the airport.

The authorities from New York City have kept investigating the recent explosion of an explosive device in the city as a terrorist action even though there has not been found related proofs which could link it with the international terrorism.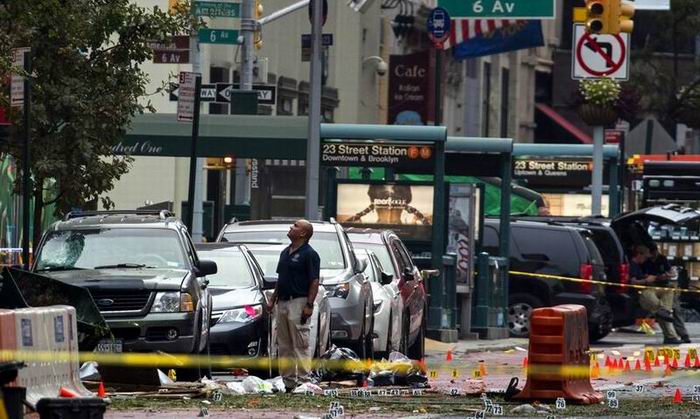 "There have not been still evidences with the international terrorism. However, a bomb that exploded in New York is certainly a terrorist act." Andrew Cuomo, who is the governor of New York, said.

O´Neil explained that the agents continue collecting proofs not only at the site of the explosion but also about the second device was found and there are images caught by the security cameras about the explosion which are still being analyzed.

Bill de Blasio, on its part, stated that 29 were wounded were already discharged from the hospitals and pointed out that all the theories were on the table and there were many work to do until getting to know the reasons.

Disclosures

A terrorist group might be operating in New York and New Jersey where there had been some explosions on Sunday and Monday. The terrorist group might have a high number of members, according to the NBC news station by quoting the governmental authorities

By Ana Teresa

Radio Rebelde. 23 # 258 % L y M. Vedado. Plaza de la Revolucion Havana City, Cuba CP. 10400. Principal Editor: Pablo Rafael Fuentes de la Torre. Webmaster: Mabel Peña Styo. Journalist: Liannis Mateu Francés - Laura Barrera Jerez.Photojournalist: Sergei Montalvo Arostegui. Comunity Manager: Alejandro Rojas. Assistant: Adriana Glez Bravo. Developed by Radio Rebelde Web Team
General Director: Frank Aguiar Ponce.
Phone numbers: (53) 7 838-4365 al 68 (Cabin) (53) 7 839-2524 (Public Relations).
© Copyright Radio Rebelde, 2015