---
The Resignation by the Paraguayan President
2018-05-30 11:11:10 / web@radiorebelde.icrt.cu / Translated by: JC Caballero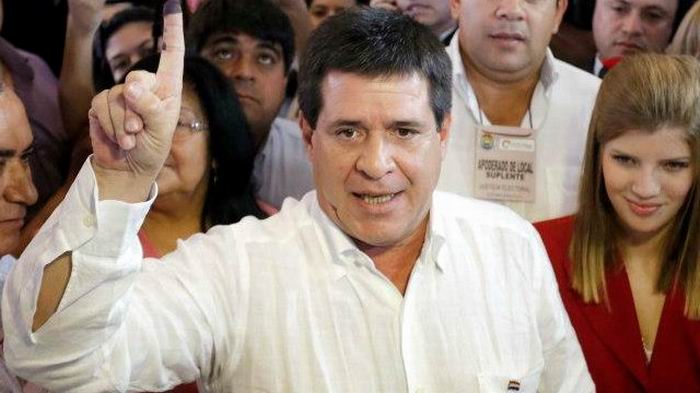 The piece of news about the resignation of the president of Paraguay Horacio Cartes has been heading the national headlines.

Even through his term ended up with low levels of popularity, his government is not experiencing any kind of intense crisis that could force his resignation.

It was an absolutely voluntary one given it would allow him to assume as an active senator that is a position for which he was elected in the elections carried out on April 22nd and it would not be as senator post held for life that is a symbolic post with voice but without the right to vote or a salary, according to the constitution of Paraguay in the case of all the ex-presidents.

Last year, Horacio Cartes tried to modify the constitution to enable his reelection. However, he abandon his plan after massive demonstrations on the streets which included a fire in the park of the local Congress.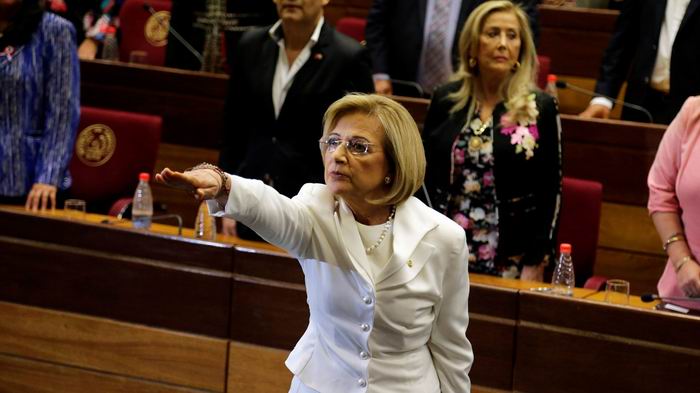 His resignation might be accepted by the Congress which should make him to take an oath before August 15th when the elected president, Mario Abdo Benítez, will be assuming.

Meanwhile. The nation will be ruled by a woman, Alicia Pucheta, who is the first woman in the vice president post in Paraguay. She will also become the first woman in assuming the presidency.

Alicia Pucheta, who was assigned at the Executive Power by the Congress this month, worked as a judge of the local Supreme Court until her recent resignation.

Once she assumed the presidency, she promised to work on the transition between the outgoing government and the incoming one which will be assuming Mario Abdo Benítez in August.

Alicia Pucheta is a lawyer, aged 68, she was proposed by Horacio Cartes, approved in the Senate and called by it to take oath as a woman, mother and teacher. It was known the affinity between her and head of state.

By Ana Teresa Badía


Radio Rebelde. 23 # 258 % L y M. Vedado. Plaza de la Revolucion Havana City, Cuba CP. 10400. Principal Editor: Pablo Rafael Fuentes de la Torre. Webmaster: Mabel Peña Styo. Journalist: Liannis Mateu Francés - Laura Barrera Jerez.Photojournalist: Sergei Montalvo Arostegui. Comunity Manager: Alejandro Rojas. Assistant: Adriana Glez Bravo. Developed by Radio Rebelde Web Team
General Director: Frank Aguiar Ponce.
Phone numbers: (53) 7 838-4365 al 68 (Cabin) (53) 7 839-2524 (Public Relations).
© Copyright Radio Rebelde, 2015