---
The Shooting in the Church in Texas
2017-11-09 11:37:34 / web@radiorebelde.icrt.cu / Translated by: JC Caballero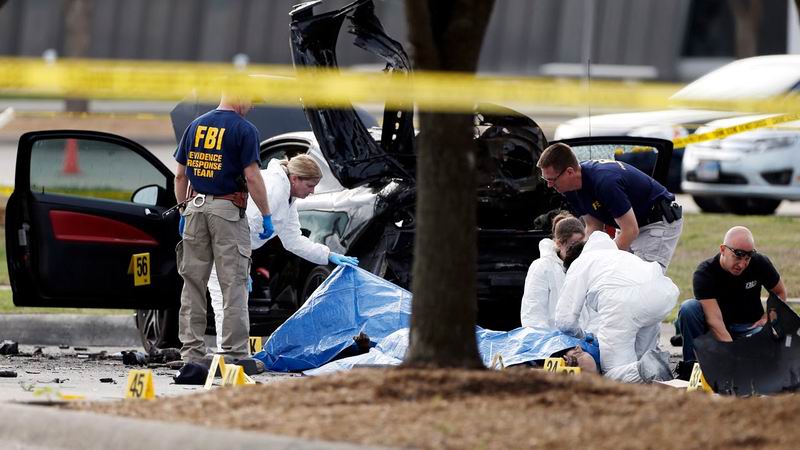 Devin Kelley was wearing military black cloth, a bulletproof vest and holding an assault rifle and he fired inside the church in a small community from the south of Texas in the United States where there were 27 people killed and around 16 ones wounded.

The U.S. Pentagon, on its part, confirmed that the suspect had served in the Air Force in the past, a spokesperson from that air force said that Devin Kelley was discharged due to dad behavior before the accusations about having attacked his wife and son when he was sentenced up to 12 months imprisonment, after the military trial carried out in 2012.
In addition, it was confirmed that he served in the Logistic Preparation department at the Holloman Air force in Nuevo México from 2010 to his discharge.

It was known that the attacker got to the gas station at around 11:20 (local time) in the morning, across from the First Baptist Church, he pulled over his vehicle and crossed the street and began firing his AR rifle.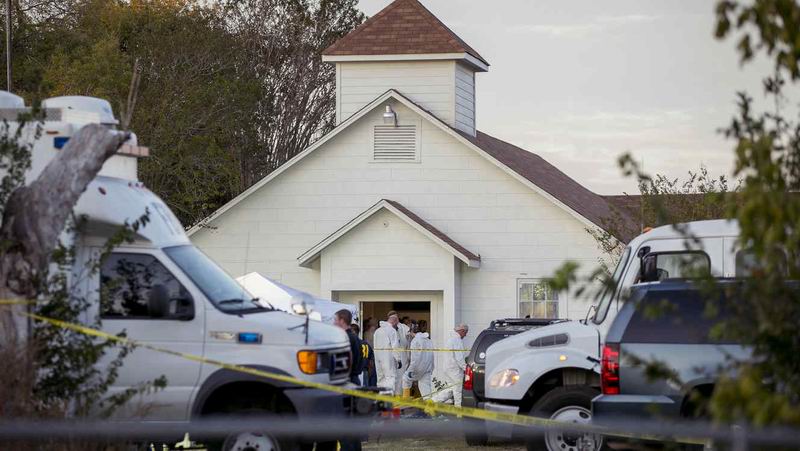 Joe Tackitt Jr, who is the police chief from the Wilson County, said that the attacker fired towards the church, fired both inside and outside when he came out from it and he turned and kept shooting. "I do not believe that there could not be a way of escaping from it as all the church's benches were to both sides of it." He said.

An official source, which asked not to be identified, said to the AP news agency that Joe Tackitt lived in a suburb of San Antonio and what seems to be that he had anything to do with terrorists groups. The U.S. officials announced that they were scanning all his social networks, including a message in which he seemed to hold a semiautomatic AR-15 rifle.

According to official records on internet, Kelley's house is located in New Braunfels in Texas that was in the outskirts of San Antonio, some 56 kilometers (35 miles) of Sutherland Springs.

Devin Kelley was found dead in his vehicle shortly after. It is unknown if he was killed or if he killed himself.

Devin Kelley and the weapons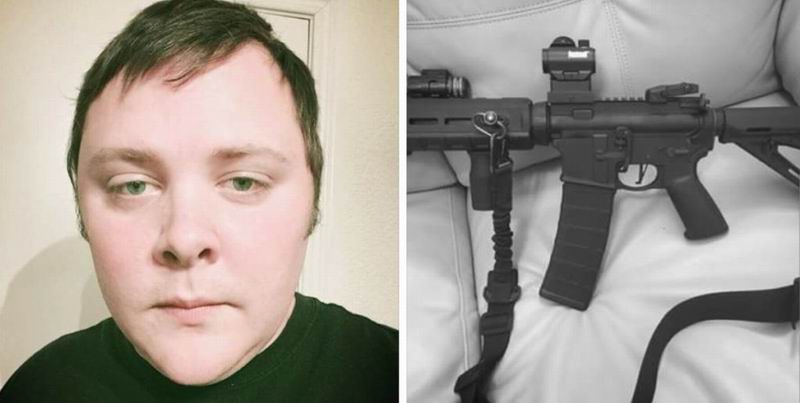 One of his last pictures published on internet, Devin Kelley showed his Ruger AR assault rifle that is based on the popular AR-15 rifle from which emerged the M-26 and M4 used by the U.S. army.

It is about a semiautomatic weapon and that is to say that its trigger has to be pulled for shooting once. It is very popular in the United States and the 223 caliber (5.56 mm NATO standard one) is the same used by the local armed forces. They can be bought for less than $500 dollars.

Even though it has not been proved, a related source to the investigation said that the weapon used in the killing could have been the one shown in that photo.

The massacre occurred a month later of the shooting in Las Vegas where there were 58 people killed and over 500 ones who were injured. Stephen Paddock, who was the assassin who fired from the Mandalat Bay Hotel, had an arsenal which included some related AR-15 rifles.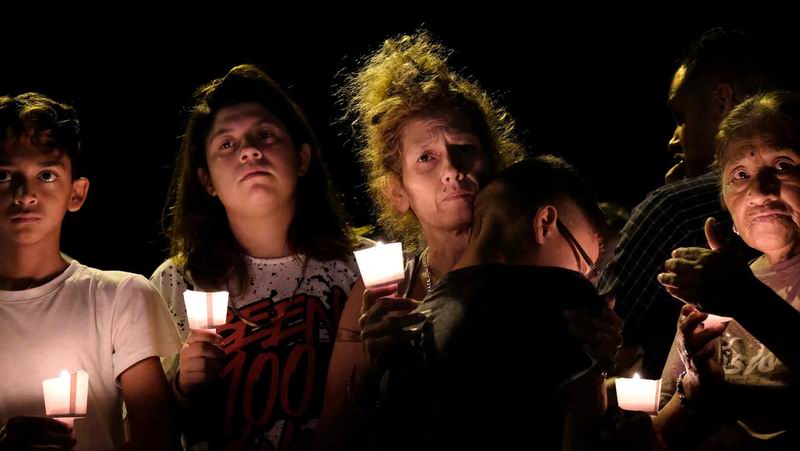 By Ana Teresa Badía

Radio Rebelde. 23 # 258 % L y M. Vedado. Plaza de la Revolucion Havana City, Cuba CP. 10400. Principal Editor: Pablo Rafael Fuentes de la Torre. Webmaster: Mabel Peña Styo. Journalist: Liannis Mateu Francés - Laura Barrera Jerez.Photojournalist: Sergei Montalvo Arostegui. Comunity Manager: Alejandro Rojas. Assistant: Adriana Glez Bravo. Developed by Radio Rebelde Web Team
General Director: Frank Aguiar Ponce.
Phone numbers: (53) 7 838-4365 al 68 (Cabin) (53) 7 839-2524 (Public Relations).
© Copyright Radio Rebelde, 2015