---
A Delicious Cold Cucumber Soup
2019-03-22 11:00:10 / web@radiorebelde.icrt.cu / Translated by: JC Caballero
Although we are in the third month of the year, the temperatures are really warm these days in Cuba and that is why, we suggest you to prepare a cold cucumber soup which is featured by being refreshing and nutritious.

You´ll need two small cucumbers for three rations as well as four garlics, two cup of natural yogurts, a spoon with oil and the quantity of half salt spoon for three rations.

Peal the cucumbers, cut them lengthways and extract its seeds carefully. Cut them into small square pieces. Smash the garlics and put them with the cucumber into a glass container. Add a really cold yogurt, oil and salt and stir them well.

Put that container in the fridge until you were going to serve the soup. You could use some parsley branches as an ornament.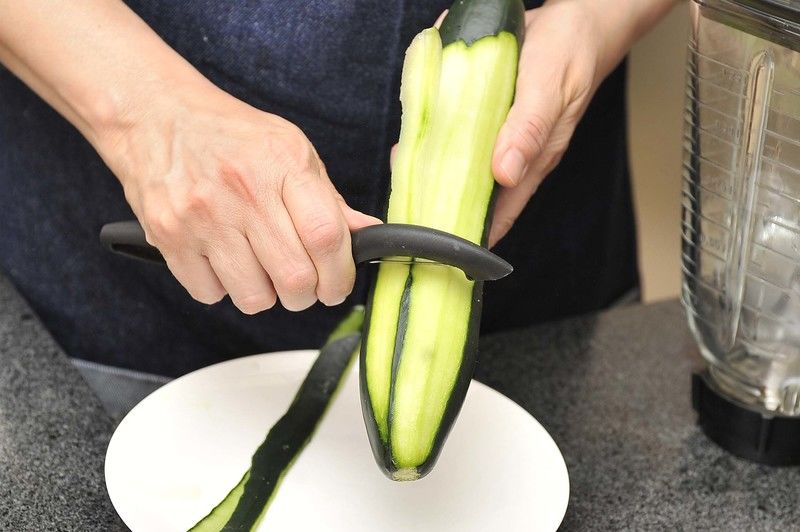 You should know that the cucumber, whose scientific name is Cucumis sativus, is part of the related Cucurbitacea family and it is light and refreshing as it provides just 12 calories per each 10 grams. The water is part of the 97% of its weigh. It contains fiber, potassium and folic acid, among other nutrients.

There are some people who state that food is indigestible and they are right as it contains bitter substances that can cause irritation to the intestinal surface, How to solve that problem? Peeling it, you can also use a fork and waiting for its bitter juices before washing and eating it.

We suggest you to dress it with lemon and pepper instead of using vinegar and salt. Moreover, we also suggest you to choose those ones which were about to ripen. How to know it? It is simple: Watch that it color was dark green without spots. The medium size ones are much better as it is know that the bigger ones are more bitter and harder. So, as a last related test do not buy it when you realize that its edge is soft.

By Lucia Sanz Araujo

Radio Rebelde. 23 # 258 % L y M. Vedado. Plaza de la Revolucion Havana City, Cuba CP. 10400. Principal Editor: Alejandro Rojas Espinosa. Webmaster: Mabel Peña Styo. Journalist: Liannis Mateu Francés - Yaicelín Palma TejasPhotojournalist: Sergei Montalvo Arostegui. Assistant: Adriana Glez Bravo. Developed by Radio Rebelde Web Team
General Director: Frank Aguiar Ponce.
Phone numbers: (53) 7 838-4365 al 68 (Cabin) (53) 7 839-2524 (Public Relations).
© Copyright Radio Rebelde, 2015