---
A total repair is made in the Cuban Nationality House
2017-09-24 10:39:59 / web@radiorebelde.icrt.cu / Translated by: Aylen Lesmes Bonachea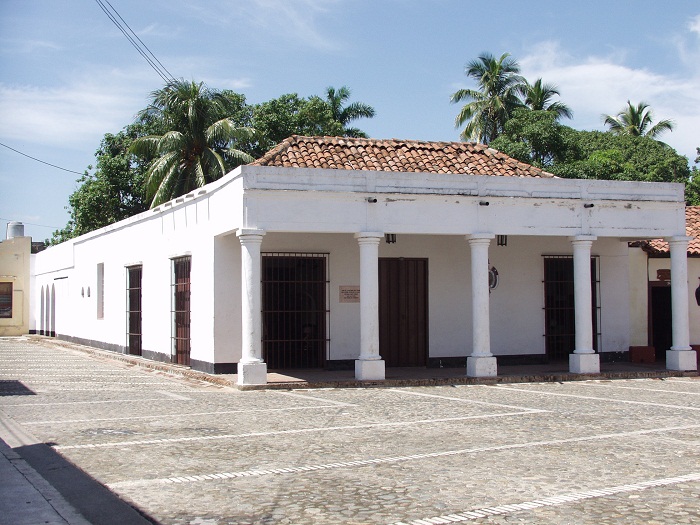 Bayamo, Granma. - The Cuban Nationality House located in this city is being totally repaired. The institution is unique in the country and its director Damiana Pérez Figueredo informed that the constructive works are mainly directed to eliminate the deteriorations in the roof and the walls of the building.
The works have such a magnitude that the roof which protects its principal reception rooms was dismantled, the builders explained.
The main authorities from Granma and the municipality of Bayamo verified the works during the latest hours and they received the confirmation of the end of the repairs for the next Party of Cuban Identity's edition.
The Cuban Nationality House was founded in October 20th 1991 and it is an investigation center about the cultural historical roots of the nation, it is located in the antique Parochial Major Square, the Square of Hymn at the present time.
The specialists explain that the occupied building is of colonial type, from masonry and tiles, presumably built at the end of the XVIII Century or at the beginning of the XX, from which its original roof is preserved.
The Cuban Nationality House promotes historical investigations' results; it celebrates theoretical events - such as the Nationality Melting Pot in the Party of Cuban Identity-, and the preservation of the documental and bibliographic patrimony.
The official opening ceremony was in charge of the Doctor Armando Hart Dávalos, Minister of Culture at that time, who conferred the First Grade Order Feliz Varela to personalities like Eusebio Leal Spengler, the Havana City Historian.
By: Almíner Cabrera Ríos



Radio Rebelde. 23 # 258 % L y M. Vedado. Plaza de la Revolucion Havana City, Cuba CP. 10400. Principal Editor: Pablo Rafael Fuentes de la Torre. Webmaster: Mabel Peña Styo. Journalist: Liannis Mateu Francés - Laura Barrera Jerez.Photojournalist: Sergei Montalvo Arostegui. Comunity Manager: Alejandro Rojas. Assistant: Adriana Glez Bravo. Developed by Radio Rebelde Web Team
General Director: Frank Aguiar Ponce.
Phone numbers: (53) 7 838-4365 al 68 (Cabin) (53) 7 839-2524 (Public Relations).
© Copyright Radio Rebelde, 2015