---
ACP Group Passes in Brussels Resolution on Blockade Against Cuba
2017-05-10 10:38:37 / web@radiorebelde.icrt.cu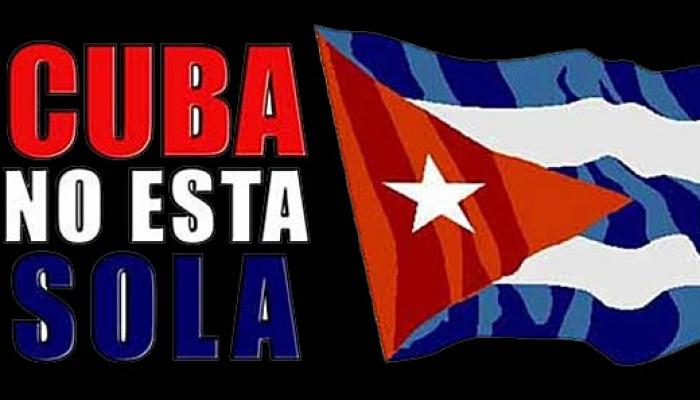 Brussels- The Councils of Ministers of the Asia, Caribbean and Pacific (ACP) has passed a resolution demanding the US economic, commercial and financial blockade on Cuba be lifted, diplomatic sources reported today.

In its 105 session, recently held in Belgium, the Group recalled the statements on the topic issued in the Declaration of its Sixth Summit of Heads of States and Government.

The resolution 'condemns the use of unilateral coercive measures against certain developing countries in order to prevent them from exercising their right to determine their own political, economic and social systems,' a release from the Cuban embassy in Brussels notes.

It was also rejected the implementation of measures and unilateral and extraterritorial legislation contrary to the international law, such as the Helms-Burton Act.

The resolution adopted 'express concern over the extraterritorial application of the blockade, which also prevents Cuba from fulfilling its financial obligations to the ACP Group.'

In that sense, the Secretary General was requested to work to make possible for Havana to fulfill such obligations, since it is a member state of the Group.

The delegation of Cuba present at the session denounced the decision of ING Bank, where the Secretariat of the Group has its accounts, of not accepting the payment made by the Caribbean nation, stressed the diplomatic note.

According to the communiqué, since joining the ACP Group in 1999, Cuba has honored its financial commitments, as a sign of solidarity and commitment to its member countries.

(PL)

Radio Rebelde. 23 # 258 % L y M. Vedado. Plaza de la Revolucion Havana City, Cuba CP. 10400. Principal Editor: Pablo Rafael Fuentes de la Torre. Webmaster: Mabel Peña Styo. Journalist: Liannis Mateu Francés - Laura Barrera Jerez.Photojournalist: Sergei Montalvo Arostegui. Comunity Manager: Alejandro Rojas. Assistant: Adriana Glez Bravo. Developed by Radio Rebelde Web Team
General Director: Frank Aguiar Ponce.
Phone numbers: (53) 7 838-4365 al 68 (Cabin) (53) 7 839-2524 (Public Relations).
© Copyright Radio Rebelde, 2015