---
ACTAF Conference Pays Tribute to Fidel Castro
2017-07-18 11:00:05 / web@radiorebelde.icrt.cu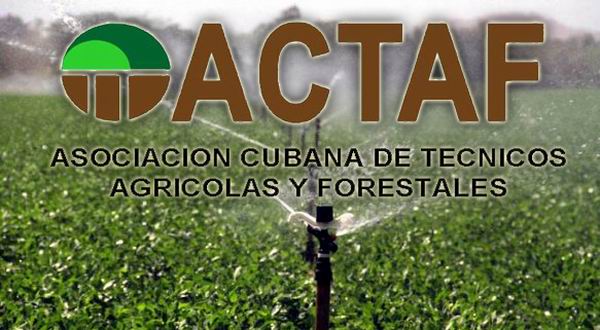 The 300 participants to the 5th Congress of the Cuban Association of Agricultural and Forest Technicians (ACTAF) which began on Monday in Havana paid tribute to the leader of the Cuban Revolution Fidel Castro.

With the presence of Commander of the Revolution Guillermo Garcia Frias and First Deputy Agriculture Minister Julio Andres Garcia Perez the participants analyzed the current state of the sector, challenges and perspectives for the technicians and professionals in the field.

The directive characterized its "strategic alliance" with UN agencies as indispensable in the search for better integration that will guarantee food sovereignty.

They called out to increase innovation as an integration and dynamic element in Cuba's development; and stressed that in order for the Cuban agriculture to assimilate the challenges to climate change it must manage innovation, aimed at using coherent resources among them water, soil and forests.

The specialists also commented that work is underway to strengthen the accredited laboratory network, vital in prevention, diagnosis and vigilance of pathogen that interfere in the quality and INOCUIDAD of food.

The First Deputy Agriculture Minister called out for the sector to work quicker and incited to eliminate bureaucracy and dogmatism that persists in many occasions.

He added that the agricultural sector will not advance if information and communications are not used. He stressed that knowledge is very important as it allows better results for the well-being of the population.

According to Garcia Perez, they are working on a project for the creation of a germplasm bank and efficient exam and microorganism centers with the objective of conserving biodiversity and endemic species.

The President of ACTAF, Idalmis Nazco Chaviano, said that in order to contribute to the transformations towards a prosperous and sustainable agriculture in science and technology, the sector needs to improve in the work of the association with more participation of its members.

Technicians and professionals must improve their capacities as well as the cooperative-campesino sector in order to face the challenges on the effects of climate change and investment process underway.

The delegates to the Congress, which will conclude on Tuesday, will analyze issues related to agriculture and forest development, rural youth and food sovereignty, cooperation, sustainability of the institutional management model and the implementation of gender strategy.
Ana Leticia Lopez Enamorado

(ACN)

Radio Rebelde. 23 # 258 % L y M. Vedado. Plaza de la Revolucion Havana City, Cuba CP. 10400. Principal Editor: Pablo Rafael Fuentes de la Torre. Webmaster: Mabel Peña Styo. Journalist: Liannis Mateu Francés - Laura Barrera Jerez.Photojournalist: Sergei Montalvo Arostegui. Comunity Manager: Alejandro Rojas. Assistant: Adriana Glez Bravo. Developed by Radio Rebelde Web Team
General Director: Frank Aguiar Ponce.
Phone numbers: (53) 7 838-4365 al 68 (Cabin) (53) 7 839-2524 (Public Relations).
© Copyright Radio Rebelde, 2015