---
An anonymous hero that feels pride for saving lives
2017-08-14 09:45:34 / web@radiorebelde.icrt.cu / Translated by: Aylen Lesmes Bonachea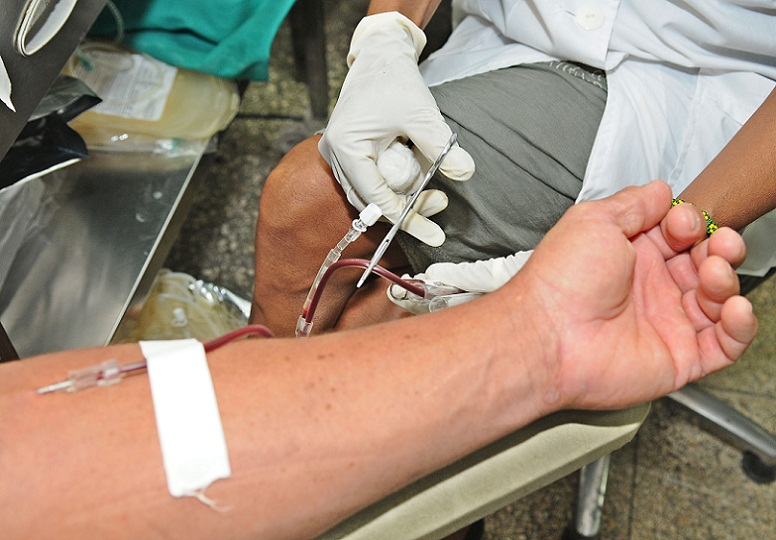 Blood donations is with no doubts a beautiful, altruistic and humanitarian act which in Cuba reaches an exceptional dimension when the donors contribute to saving lives in a voluntary manner.
One of these anonymous heroes is Leoneidis la O Benítez whom since he was 16 years old received this noble task and he already has near 150 donations. For him donating blood goes beyond a duty, it is his way of giving solidarity and bringing happiness to his fellow men.
"When I finish a donation the only thing I feel and think is that with it I can save a life. Besides it is another contribution that I am giving to the Revolution and it is because of it that I feel so happy. When I began, I used to donate every six months, later we changed to do it every three months and I have been really constant in that".
Leoneidis la O Benítez is a resident in the district 141 of La Güinera Popular Board in the capital's municipality Arroyo Naranjo. He is a member of the detachment Camilo Cienfuegos, composed by 80 voluntary blood donors and he corroborates the fact that donating blood shows a responsible and fraternal attitude that has to be imitated by others.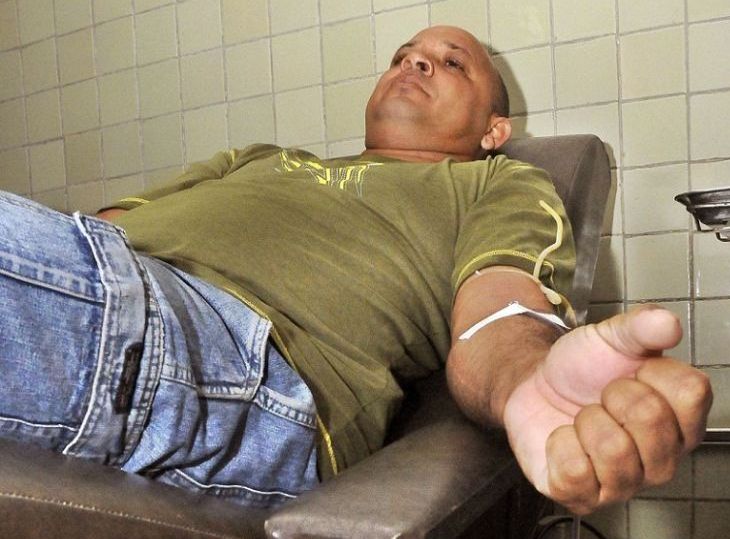 "I lead there more or less 29 years", confess to me this hefty man with dark skin. "I have been and I am one of the biggest donors that the zone, my CDR and my district have. Donating blood is apart from selfless a little difficult task, I feel satisfied and till now I have been so stable that I have never quit donating".
With the humility on edge, this man with more than fifty years and a look full of tenderness, he tells me how his blood donations have saved lives in Cuba and other parts of the world.
Leoneidis la O feels a lot of pride because of the noble mission he carry on, but particularly, he keeps with a great satisfaction the fact of snatching from death a young man that suffered from leukemia, whom it is considered nowadays as one of his sons.

"It is a hard story but pretty, as it is said somewhere I have a son although I didn't made him. A neighbor of mine had a son with blood problems, and he spoke to me to see if I could give him a donation. Of course I answered affirmatively; I lived in Guantánamo at that moment. I went to the blood bank; I recently had been 17 years old and I had a weight of 116 pounds. Everything was right and I was made a direct extraction from my arm to the boy's one. He stayed like four or five months in the hospital and at the present time when I see him I don't recognize him, he is a great mixed skin man, he calls me Dad and I call him my son. Now he lives in Havana and he makes up the Especial Brigades".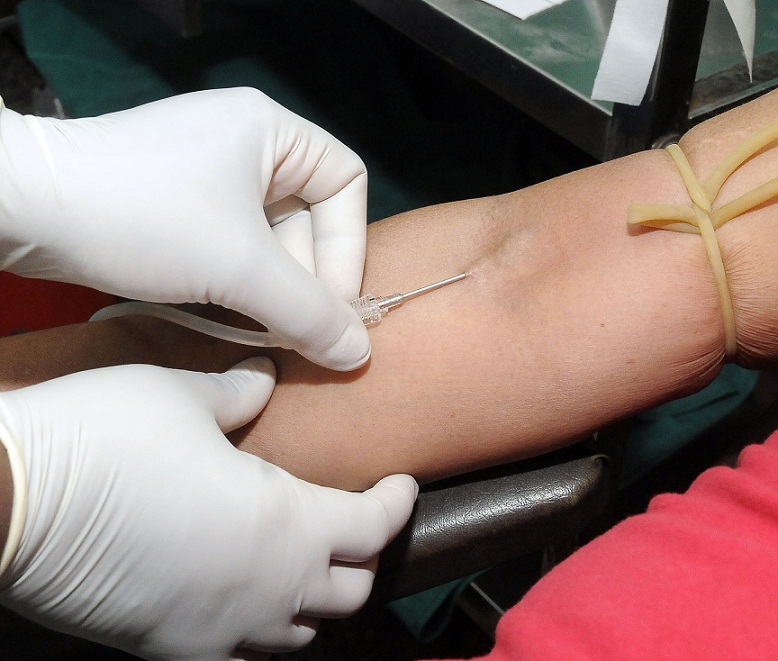 In Cuba are a lot the men and women that as Leoneidis la O Benítez exudes sensitivity and with an altruistic and full of solidarity attitude help to preserve human lives. Leoneidis was one of the 330 thousands donors who were guest of honor in the country last June due to the celebration of the Voluntary Blood Donor's Day.
La O Benítez is one of those anonymous heroes that walk by our side and, many times we don't know his heart's dimension.
By: Rosa María Godoy


Radio Rebelde. 23 # 258 % L y M. Vedado. Plaza de la Revolucion Havana City, Cuba CP. 10400. Principal Editor: Pablo Rafael Fuentes de la Torre. Webmaster: Mabel Peña Styo. Journalist: Liannis Mateu Francés - Laura Barrera Jerez.Photojournalist: Sergei Montalvo Arostegui. Comunity Manager: Alejandro Rojas. Assistant: Adriana Glez Bravo. Developed by Radio Rebelde Web Team
General Director: Frank Aguiar Ponce.
Phone numbers: (53) 7 838-4365 al 68 (Cabin) (53) 7 839-2524 (Public Relations).
© Copyright Radio Rebelde, 2015