---
Annie Garcés doesn't enchant me, but she involves me
2017-09-07 17:14:57 / web@radiorebelde.icrt.cu / Translated by: Aylen Lesmes Bonachea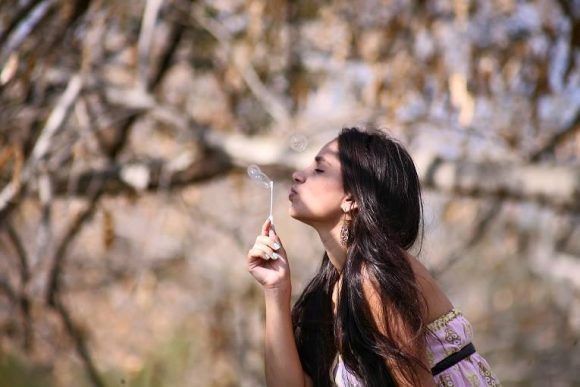 An old lady arrived at the entrance almost at the hour, she was brought in a car, and she had not bought the tickets.

"There are tickets left?" She asked to the National Theater's box-office clerk.
"Yes, but only a few". The young lady answered.

And then she told me that Annie Garcés is wonderful, that she likes a lot how the young woman sings, and that she, the old lady, would see her wherever she presents herself.

Annie Garcés doesn't enchant me, but she involves me.

It was a luxury concert, the one of that Sunday in the Avellaneda Concert Hall, where Annie sang with the Nuestro Tiempo Chamber Orchestra leaded by the master Enrique Pérez Mesa.

It was an excellent presentation of a young woman, defender of the ballad and the classic Cuban songs, which supposes her good taste and her nerve when singing songs as Oh Melancolía from Silvio Rodríguez, the most difficult to sing in that presentation, according to a confession of her.

It was an evening of songs well known by the audience, a short travel by the Cuban ballad, a mix of young musicians such as Adrian Berazain, Luis Manuel Ordaz, Claudia Toledo, Jorge Aragón, with others, not so young like Pancho Amat, Eduardo Sosa y Pepe Ordaz.




Annie Garcés doesn't enchant me, but she really involves me. I feel that she in herself is a mix of many Cuban singers. Sometimes, in her I feel much from Sara González, from Beatriz Márquez, from Luna Manzanares…which is not a problem, but attempts of search about what she needs to be, and those were, probably, the examples that she chose. But watch out, I don't say that she is Sara, nor Beatriz, neither Luna.

Annie filled the National Theater and we all stayed till the final applause, which deduces that she has the capacities for keeping the attention for more than an hour. However she could take advantage of the stage's space, to come a little closer with the gaze to the audience, believe that her voice is certainly a magnificent one, let herself be guided by a fashion designer that gives her the opportunity of walking, dancing, go and come without to forget being beautiful and splendid.

Annie Garcés have had opportunities for showing what she is. The Cuban audience already knows her, or at least they identify her by the name. She has had luck, what it is needed is that her talent doesn't remain in silence.
By: Yoel Almaguer de Armas

Traduced: Aylen Lesmes Bonachea


Radio Rebelde. 23 # 258 % L y M. Vedado. Plaza de la Revolucion Havana City, Cuba CP. 10400. Principal Editor: Pablo Rafael Fuentes de la Torre. Webmaster: Mabel Peña Styo. Journalist: Liannis Mateu Francés - Laura Barrera Jerez.Photojournalist: Sergei Montalvo Arostegui. Comunity Manager: Alejandro Rojas. Assistant: Adriana Glez Bravo. Developed by Radio Rebelde Web Team
General Director: Frank Aguiar Ponce.
Phone numbers: (53) 7 838-4365 al 68 (Cabin) (53) 7 839-2524 (Public Relations).
© Copyright Radio Rebelde, 2015