---
Antigua and Barbuda are Grateful to Cuba´s Support after Hurricane Irma
2018-01-27 07:47:10 / web@radiorebelde.icrt.cu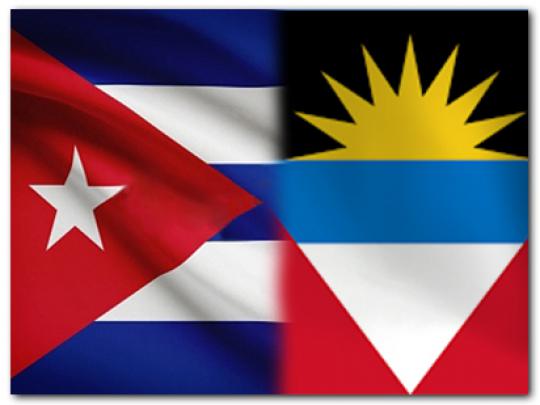 The Prime Minister of Antigua and Barbuda, Gaston Browne expressed gratitude to Cuba, Venezuela and the members of the Caribbean Community (Caricom) for the aid given to his country after the negative effects of Hurricane Irma.

Browne, who is also Minister of Finances, highly praised the States that aided the country during a presentation of their 2018 budget with special emphasis in the reconstruction and rehabilitation of Barbuda, hard hit by the natural phenomenon, reported Prensa Latin News Agency.

He expressed, I want to mention the governments and peoples of Venezuela, Cuba and the sister nations of CARICOM that were among the first to respond to the help of Barbuda after Irma.

The five category Hurricane, considered the strongest in the history of the region last September caused destruction in 90 percent of the national infrastructure.

According to international experts, the reconstruction of the Caribbean island will cost some 600 million dollars, equivalent to 95 percent of the earnings that the country obtains in tariffs, said the Prime Minister.

He also referred to the financial assistance supplied by Canada, European Union, Britain, Venezuela, China, Japan, India, Qatar and Russia in addition to institutions like the Caribbean Development Bank and International Red Cross.

My government does not fear, he said, we are determined to reconstruct a better Barbuda and for the good and benefit of its inhabitants, island's economic sustainability and resilience in face of future hurricanes.

(ACN)

Radio Rebelde. 23 # 258 % L y M. Vedado. Plaza de la Revolucion Havana City, Cuba CP. 10400. Principal Editor: Pablo Rafael Fuentes de la Torre. Webmaster: Mabel Peña Styo. Journalist: Liannis Mateu Francés - Laura Barrera Jerez.Photojournalist: Sergei Montalvo Arostegui. Comunity Manager: Alejandro Rojas. Assistant: Adriana Glez Bravo. Developed by Radio Rebelde Web Team
General Director: Frank Aguiar Ponce.
Phone numbers: (53) 7 838-4365 al 68 (Cabin) (53) 7 839-2524 (Public Relations).
© Copyright Radio Rebelde, 2015