Aphrodisiac: Final of lasting Polemic
2012.04.03 - 09:58:15 / web@radiorebelde.icrt.cu / Translated by: JC Caballero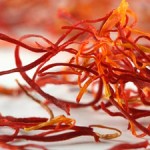 Polemical have been the opinions about the advantages of certain type of foods in order to increase the sexual desire in women and men and there are some of them that have been proved to have an effect in the suggestion sphere.

Finally, the science intervened by delivering its report:

Only the ginseng, Azafrán and Yohimbina products are true aphrodisiacs and those were the categorical conclusions of the scientists from the Guelph University in Canada after checking a study that had been carried out on natural aphrodisiacs.

The Panax ginseng, which is known as the Chinese ginseng, is a plant of Asiatic origin of which its root is used since thousand of years ago by the Chinese medicine as a tonic and stimulant product. Now during the current pharmacological and world development, it is reaffirmed its aphrodisiac proprieties with positive energetic effects and the sexual performance.

The local Azafrán is a species derived from the Crocus Sativus that was used in the ancient Egypt to aromatize and seducing as well as to make purifications in the temples and sacred places.

Apart from the Azafrán species, there are other culinary ingredients with allegedly aphrodisiac properties such as the garlic, clove and ginger in order to stimulate the sexual desire.

The Yohimbina, which is extracted from the bark of an African tree, constitutes another substance that has also aphrodisiac properties and is used to improve the erectile dysfunction long before the commercialization of the Viagra product.

The Canadian study checked other substances that are popular in different nations such as the Ambrein (extracted from the amber), Muira puama (extracted from a tree in Brazil), local Maca bruise (a plant from the Peruvian Andes), the skin from the Bufo toad that is also locally called as the Spanish singsong toad and the Alkaloid substance that is extracted from a small green beetle.

As a result from the aforementioned scientific report, the people interested in using those well-known aphrodisiac substances, each of them from a different nation, should also know the warnings on their innocuousness given that those substances can cause side effects, a blood pressure increase, a feeling of nervousness, insomnia or headache, among others.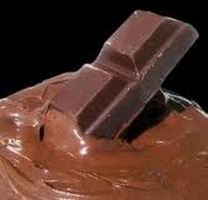 The rest of the aphrodisiacs have not been enough studied yet, therefore, they are not under any control mechanism and it should be taken into account the fact that it is not unusual to find false products to which is attributed allegedly stimulating properties for the sexual intercourse to the extent that in the year 2011 it was discovered a network that used to introduce illegal medicines in Spain in order to be commercialized as natural aphrodisiacs.

The wine and chocolate are also among of them given that the oral tradition considers them as excellent ones to revert the sexual dysfunction. The experts make clear the fact that the alcohol causes a lack of inhibition, increases even the sexual desire, but it could make difficult the erection as part of its contradictory effect.

A similar reaction is caused by the cannabis substance which eliminates prejudices and taboos and increases the physical sensations. However, it reduces the vaginal lubrication and makes difficult the orgasm in women, while the testosterone production, which is the generating hormone of the sexual desire, is decreased in men.

The chocolate is another of the really well known product popularly promoted lately as a stimulating product for the human sensuality given it contains the feniletilamina substance that is the one on which is attributed effects on the serotonin and the cerebral endorphin.

Likewise, the oysters and clams have received a similar propaganda as allegedly favorable products in relation to the release of sexual hormones. By Heidy González Cabrera