Barbadian PM Exchanges with members of the Henry Reeve contingent
2020-07-03 12:24:56 / ACN
---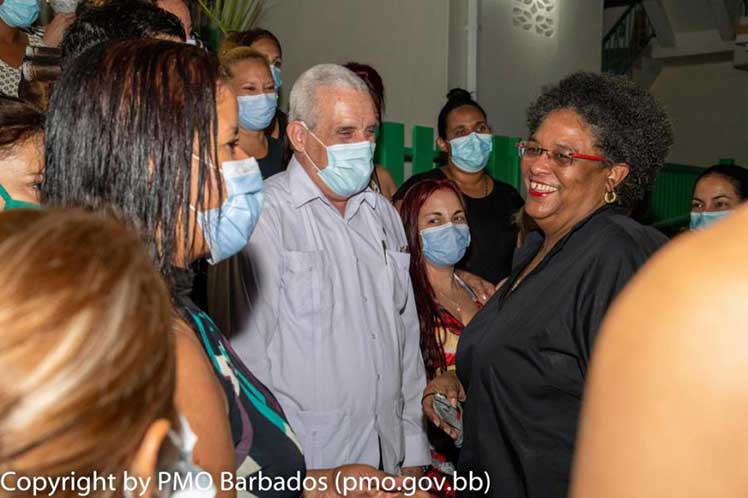 Mia Amor Mottley, Barbados' prime minister, made a private visit to the Henry Reeve Brigade nurses' contingent, which has served that country for three months, in the fight against the SARS-CoV-2 coronavirus pandemic.
Amor Mottley was accompanied by Santia Bradshaw, minister of education and the minister of energy and water resources, Wilfred Abrahams, and were welcomed at the hotel by the head of the brigade, Dr. Daymarelis Ortega, the director of the hotel, Nina Clarke and the Cuban ambassador, Sergio Jorge Pastrana, along with all the staff of the Cuban brigade.
The PM expressed it was a waiting visit for her and she was willing to do it, because when the brigade arrived she could not be at the airport because she was convalescing, although she had been aware of all the details.
She made a formal invitation to attend a meeting at the Government House in the near future.
The group, composed of 101 nurses, 95 women and six men, arrived in Bridgetown on April 6, constituting a strong front line against COVID-19 in the small Commonwealth country.