Blessed be Havana
2019-02-21 09:50:50 / web@radiorebelde.icrt.cu / Aylen Lesmes Bonachea
---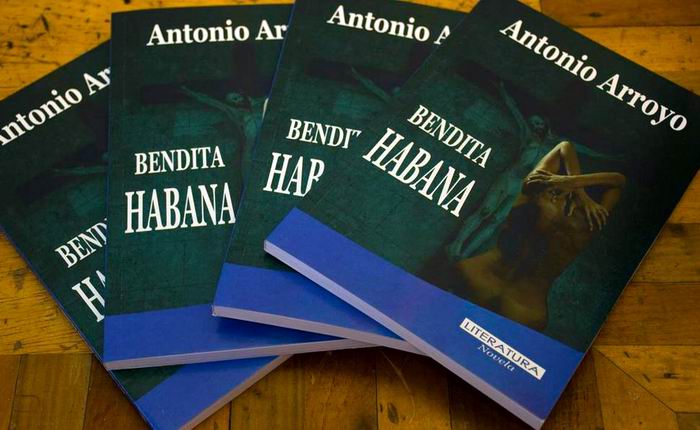 His first novel "Mantilla?: After La Palma" caused furor and it was literally razed from the book stores, in such a way that Extramuros editions already presented a second edition, which can be found nowhere neither.
Antonio Arroyo gave to us "Blessed Havana" (Cuban editions, Artex), which fits perfectly with the next 500 anniversary of our metropolis.
This author, actor, theater director and TV presenter continued his researches that took him to direct the documental dedicated to the Bishop of Espada, in order to go deeper even more in the Cuban capital of the XIX Century, where for this novel, he quote the mentioned Bishop and the doctor Tomás Romay, both in parallel stories with people from Havana at the present time, showing their dreams and difficulties.
Tony Arroyo, as we his friends call him, is remembered due to his participation in films such as "El Brigadista" (1977) and "Border Guards" (1988), to which he was called by Octavio Cortázar, the director.
The discovery of a gold chain, with a crucifix set in sapphires and diamonds, hidden for more than one hundred years, in Guanabacoa and auctioned in New York, unties the conflict of this appetizing presentation of the successful writer.
Lola Alegría, Alejandro, Sandra, Marina y Leonid are from the capital's everydayness, giving life to the stories that happens while we read (with avidity I ensure it you) this volume.
Good reading!

By: Gladys Ramos Leal