Blockade damages education and soul
2019-02-28 13:21:59 / web@radiorebelde.icrt.cu / Aylen Lesmes Bonachea
---
For teachers from Las Tunas the negative effects of the United States' blockade are stated in the impossibility of gain access to technologies, implements and tools for children with special educative needs and the regular labs.
The retired teacher María Elena Días Suárez, affirms that the national education system would have around 170 millions of dollars per year more if the United State's economic blockade would not exist.
For Cuban families it is a natural fact that their children attend to the school and they have their free education and instruction guaranteed, since the elementary school to the high studies centers.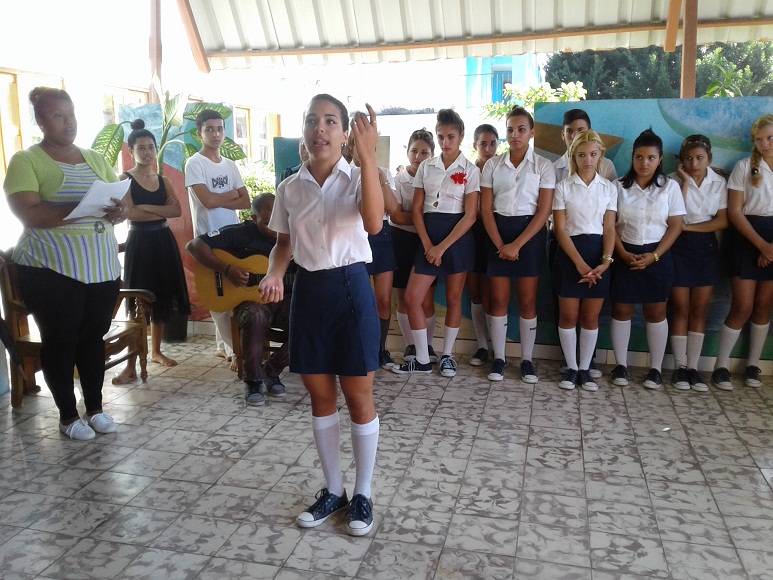 These achievements have been recognized by UNESCO, when highlighting that Cuba has the major rate of development of the education among the countries in America and the Caribbean, and one of the highest of the world.
However, to reach and maintain the rates, recognized by the governments and international organisms as one of the principal successes of our country, the State has made extraordinary efforts and to assign considerable resources due to the unfair and inhumane economic and commercial financial blockade imposed by the United States against Cuba during more than 50 years.
The largest of the humanity history, expression of a cruel and inhuman policy, lack of legitimacy, legality, on purpose designed to provoke hunger, diseases and desperation in the Cuban population.

By: Juan Manuel Olivares Chávez