---
Bolsonaro never thought about the poor in Brazil, Cuban doctor says
2019-10-18 16:16:29 / web@radiorebelde.icrt.cu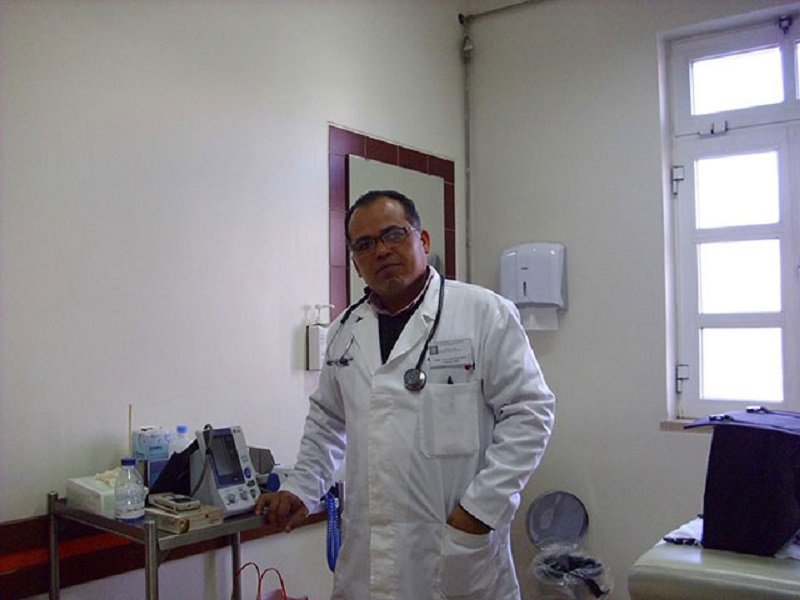 I will always reject the coward attitude of Brazilian President Jair Bolsonaro, who never thought of the poor people of his country and still behaves like a puppet of American imperialism, Cuban doctor Jesus Eligio Rojas stated in this city.
The assistant professor at the University of Medical Sciences of the Cuban eastern province of Granma, confessed he still feels indignation for the lies and aggression suffered.
In a conversation with ACN, Rojas recalled that on November 14, 2018, while caring for people in Caruaru, in the state of Pernambuco, he received notification of his imminent return to his country, as Cuba had cancelled its participation in the More Doctors program, in a dignified response to the discrediting campaign led by Bolsonaro.
The shock of the decision was great," he explained, "because we stopped caring for children, young people and needy adults, many of them suffering from schistosomiasis, one of the most frequent parasitic diseases in the region.
Cuban doctors went to Brazil holding the banners of brotherhood and life, and to that sister nation we dedicated love and health, mainly in poor communities and remote rural areas, where the population does not have access to health services, he emphasized with evident pride for the profession he chose 26 years ago.

(ACN)

Radio Rebelde. 23 # 258 % L y M. Vedado. Plaza de la Revolucion Havana City, Cuba CP. 10400. Principal Editor: Alejandro Rojas Espinosa. Webmaster: Mabel Peña Styo. Journalist: Liannis Mateu Francés - Yaicelín Palma TejasPhotojournalist: Sergei Montalvo Arostegui. Assistant: Adriana Glez Bravo. Developed by Radio Rebelde Web Team
General Director: Frank Aguiar Ponce.
Phone numbers: (53) 7 838-4365 al 68 (Cabin) (53) 7 839-2524 (Public Relations).
© Copyright Radio Rebelde, 2015