---
Bomb Packages to republican and leftist figures in the United States
2018-10-25 19:23:29 / web@radiorebelde.icrt.cu / Translated by: Aylen Lesmes Bonachea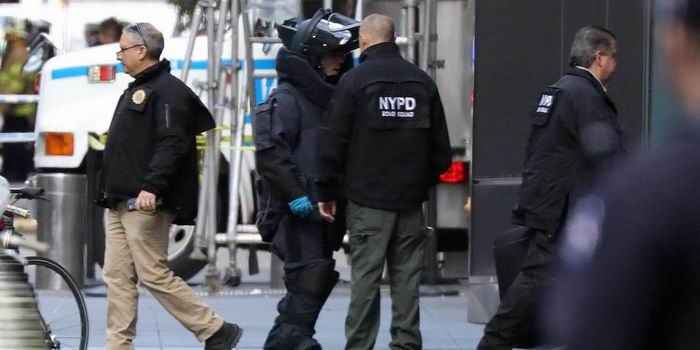 Bomb packages sent by mail to prominent figures of the Democratic Party and from the American left shudder the country this Wednesday and increased the alarms.

According to the authorities, the explosives were aimed to the residence of the former president Barack Obama, in Washington; to the house of the former president Bill Clinton and the former secretary of State Hillary Clinton in New York, to the former district attorney Eric Holder and the former director of the CIA John Brennan.


This latest was found in the headquarters of the CNN chain, in New York, where Brennan regularly attends to comment themes of intelligence and security.
Other similar dispositive was found the past Monday in the residence of George Soros, known for his postulates against neoliberalism.

They are also investigated other suspicious packages sent to Democratic congresswoman Maxine Waters' office, in California and to the San Diego tribune newspaper.

Characteristics of the explosives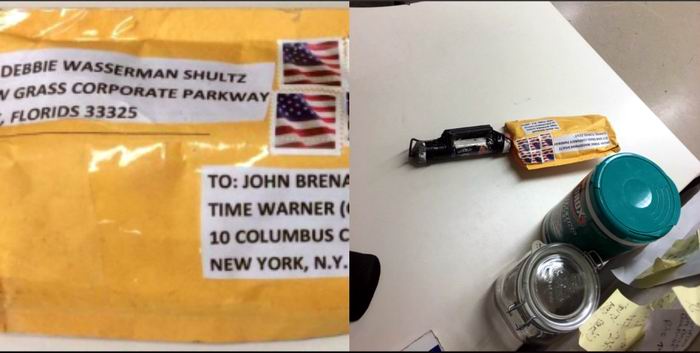 Even when none of the explosive made exploitation, the researchers assure that the devices are very sophisticated and they have the capacity to cause a lot of damage.

Even though until last night no arrest bad been presented, the researchers estimate that they could be dealing with a same person or group of them, due to the devices are similar, the same as the method that it is used for its distribution: a manila envelope with the address of the victim on a printed stamp.

For instance, the President Donald Trump asked to the country "to join for sending a clear and very strong message that this kind of threatens or acts of political violence does not have place in the country". By his hand, Bill de Blasio, mayor of New York, qualified the incidents as terrorist acts designed to terrify with violence to the leaders and the press freedom.

Neither, the thesis of a possible nexus with the international terrorism has been discarded. However, everything points out that it deals with a case of internal terrorism that has it base in the environment that reigns among Republicans and Democrats, intensified in this final stage for the legislative elections of the coming November 6th.

The bomb packages of this week are highlighted because of their receivers, but they are not the first cases that are present in the country.

For example, some months ago, a man was arrested for threaten of death to a congresswoman, while members of a far-right group finished themselves processed for attacking left protesters during a Republican Party's event, in Manhattan. And the last year, other individual shot his rifle against members of the Republican Party who played baseball and left the congressman Steve Scalise seriously hurt.

Both for Trump and the democrats, the elections of November are crucial, due to they will determinate the governability of the country during the next two years. In case that the opposition recovers the control of the House of Representatives the governability could be disrupted, and if the Republicans achieve to maintain the power in both chambers, it could stay open, for instance, the possibility of the reelection.

Translated by: Aylen Lesmes Bonachea

Radio Rebelde. 23 # 258 % L y M. Vedado. Plaza de la Revolucion Havana City, Cuba CP. 10400. Principal Editor: Alejandro Rojas Espinosa. Webmaster: Mabel Peña Styo. Journalist: Liannis Mateu Francés - Yaicelín Palma TejasPhotojournalist: Sergei Montalvo Arostegui. Assistant: Adriana Glez Bravo. Developed by Radio Rebelde Web Team
General Director: Frank Aguiar Ponce.
Phone numbers: (53) 7 838-4365 al 68 (Cabin) (53) 7 839-2524 (Public Relations).
© Copyright Radio Rebelde, 2015