---
British soprano Sarah Jane Lewis to perform in Cuba
2017-08-30 12:54:17 / web@radiorebelde.icrt.cu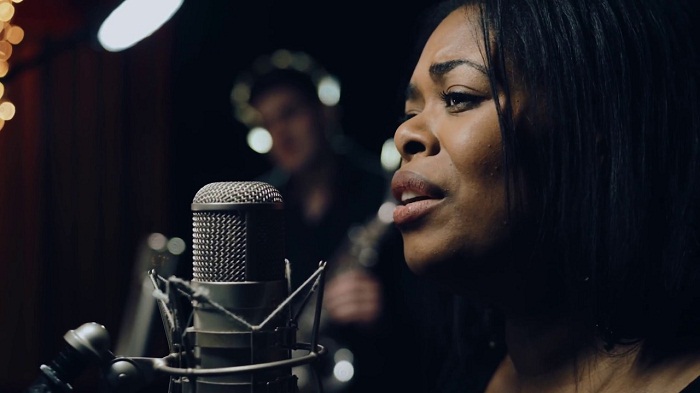 British soprano opera singer Sarah-Jane Lewis will offer a series of concerts on the Island as a special guest at the Cubalírica Festival 2017, to be held from September 2 to 12.
As stated by the organizers of the event in the first presentation, scheduled for September 7th in the House of Cultural Alba, the singer will play a repertoire, which includes songs popularized by the American Frank Sinatra.
The next concert will be on the 8th, in the José White Hall in the city of Matanzas, and will close its presentations the next day in the Gonzalo Roig hall of the Palace of the National Lyric Theater in this capital.
The recitals of Lewis will have as guests a number of local artists, including soprano Yoslaine Derrick and tenor Luis Javier Oropesa. In addition, for these presentations, the artist will be accompanied by the Cuban pianist Eralys Fernández, who develops his career as a concert performer and teacher in England.
All of Lewis' performances on the Island will be directed by maestro Helson Hernandez, and coincide with the celebrations for the 55 years of the National Lyric Theater of Cuba.
Graduated from the Royal College of Music in 2009 and Masters Degree in Song of the Royal Academy of Music, London, in 2013, Lewis belongs to the catalog of the Royal Opera House Covent Garden in London and the Jerwood Young Artist.
As a soloist she has appeared in major British concert halls, including the world-famous Royal Albert Hall, as well as other notable venues such as Mirsunaka Hall, Japan.
The Cubalírica Festival 2017 Dedicated to the singer and actress Rosita Fornés and the baritone Rafael Aquino will bring not only concerts, but also theoretical meetings, tributes and a lyric singing contest focused on attracting the attention of young performers and stimulating musical writing in Cuban creators.
As main venues are the capital of the Arenal Theater and the El Cabildo Cultural Center, while the Cathedral of Havana will host a mass in which members of Opera de la Calle and the National Band of Concerts will take part.

(ACN)

Radio Rebelde. 23 # 258 % L y M. Vedado. Plaza de la Revolucion Havana City, Cuba CP. 10400. Principal Editor: Pablo Rafael Fuentes de la Torre. Webmaster: Mabel Peña Styo. Journalist: Liannis Mateu Francés - Laura Barrera Jerez.Photojournalist: Sergei Montalvo Arostegui. Comunity Manager: Alejandro Rojas. Assistant: Adriana Glez Bravo. Developed by Radio Rebelde Web Team
General Director: Frank Aguiar Ponce.
Phone numbers: (53) 7 838-4365 al 68 (Cabin) (53) 7 839-2524 (Public Relations).
© Copyright Radio Rebelde, 2015