---
Cardiology services in Cienfuegos are honored
2017-09-05 09:40:38 / web@radiorebelde.icrt.cu / Translated by: Aylen Lesmes Bonachea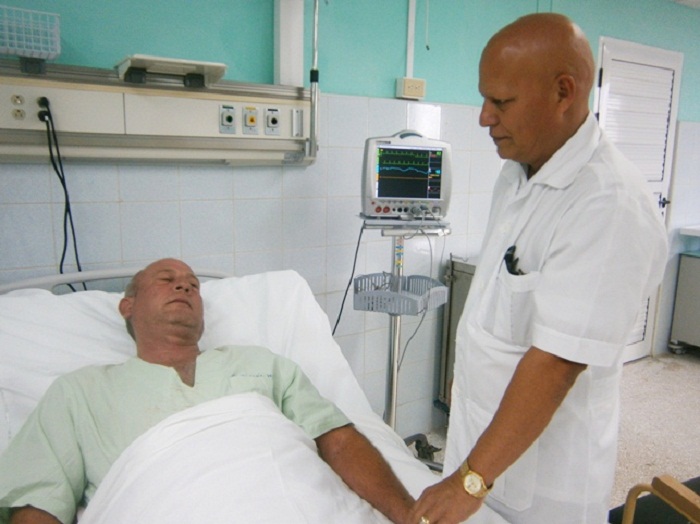 The people of this south center province enjoys the best moments of the Cardiology services, through two latest generation equipments that carry out 450 medical examinations per month at the Gustavo Aldereguía Lima Hospital, apart from the new ward, the Diagnosis Center and offices hours that are extended to municipalities.
Brandy Viera Valdés, Head of the Cardiology Service in the institution from Cienfuegos explains that they have pacemaker, according to the agreements with the Public Health Ministry (MINSAP) and there are no patients waiting for receiving studies.
"The coronary graphy or chorographic studies is a luxury for developed countries, declares, it is a privilege that Cuba could have this study in some places, which other countries with our same standard practically don't have it".
"This study is realized at the Santa Clara's heart center, which provides attention from the neighbor province of Matanzas till Camagüey, to three millions and half inhabitants" the doctor comments.
The mortality for ischemic heart disease has the first place with a 15 percent, while in 2000 it was 40 percent.

Viera remarks that "The Public Health Ministry traced a finish for trying to obtain mortality below the 13 percent. It will be achieved in a period of time, because the characteristics of the disease".

He clarifies that "the tendency is to increase the number of heart attacks due to the people gets old and there are chronic diseases, such as mellitus diabetes, chronic renal insufficiency or the same ischemic heart disease".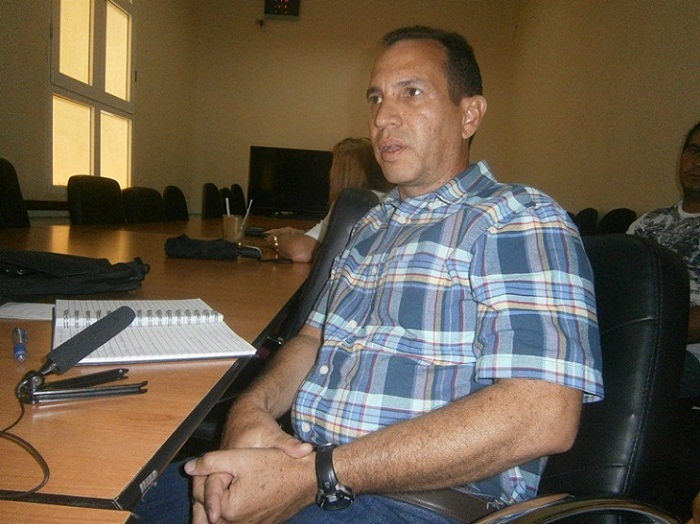 Brandy Viera Valdés, Head of the Cardiology Service in Cienfuegos. Photo by: Mireya Ojeda Cabrera

Cienfuegos has a service inside the hospital, with more than a dozen of cardiologist, clinic and intensive doctors, whom satisfy the necessities, together with a ten of residents, future cardiologist doctors.

Specialties of external consultations of ischemic heart disease exist, one for patients with vascular problems, others where they attend pregnant women with cardiovascular problems and the post-surgery ones, such as whom those need a pacemaker's implant and are later monitored, besides those who have heart arrhythmias.

The deep pathologies are attended in the hospital's Red Code. There is a daily Cardiology Guard. When there is no emergency the patient is transferred by any Health Area, the Family Doctor or Clinic to the Yellow System for being received by Internal Medicine and the type of attention is defined.

By: Mireya Ojeda Cabrera


Radio Rebelde. 23 # 258 % L y M. Vedado. Plaza de la Revolucion Havana City, Cuba CP. 10400. Principal Editor: Pablo Rafael Fuentes de la Torre. Webmaster: Mabel Peña Styo. Journalist: Liannis Mateu Francés - Laura Barrera Jerez.Photojournalist: Sergei Montalvo Arostegui. Comunity Manager: Alejandro Rojas. Assistant: Adriana Glez Bravo. Developed by Radio Rebelde Web Team
General Director: Frank Aguiar Ponce.
Phone numbers: (53) 7 838-4365 al 68 (Cabin) (53) 7 839-2524 (Public Relations).
© Copyright Radio Rebelde, 2015