---
Carlos Acosta comes out of retirement to pay homage to greats
2019-04-10 13:33:39 / web@radiorebelde.icrt.cu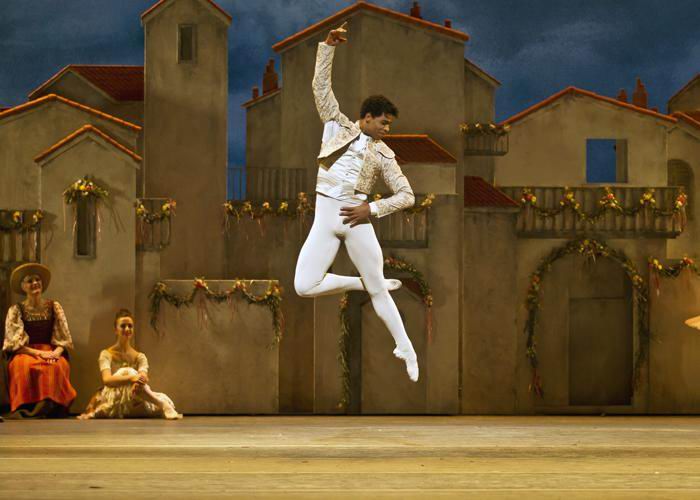 Cuban renowned ballet dancer Carlos Acosta announced in Havana that he will stop his retirement from classical ballet to pay tribute to two prestigious dance figures, to whom he thanks in part for the international projection of her career
Acosta said he is dedicating the Tribute season, scheduled for April 13, 14, 18, 19, 20 and 21, at the Alicia Alonso Grand Theater, to the British director and choreographer Ben Stevenson and the director of the Fernando Alonso National Ballet School of Cuba, Ramona de Saá.
At a press conference in Havana, he praised Saá and Stevenson for their decades-long work on the international scene in training dancers, their contribution to the ballet teaching system and their mastery of the stage.
Acosta considers Saá, known as Cheri, as a second mother, fundamental in his career, and to whom everything would be too little to pay tribute because she has dedicated her entire life to creating generations of Cuban dancers.
"Tributo" is made up of the pas de deux Don Quijote, danced by Carlos Acosta and Laura Rodríguez, End of time, choreographed by Ben Stevenson, Belles Lettres, by Justin Peck, Majísimo, by Jorge García, La muerte del cisne, on the original by Mijail Fokin and Michel Descombey, and La sílfide, by August Bournonville.
On his exceptional return to classical ballet, as a tribute to Saá and Stevenson, he said that he will do so with much love and dedication in the Tributo season in which he will assume the role of Basilio in the pas de deux Don Quijote, in a choreographic version that he performed in 2013 when he was first dancer of the Royal Ballet of London.
He advocated making the classical a new perspective of the contemporary without limits in the dance, something that distinguishes the group, aimed at forming integral dancers of high artistic performance on stage.
Carlos Acosta trained at Cuba's National Ballet School with many of his most influential teachers, including Ramona de Saá, and his repertoire is composed of significant titles from traditional and contemporary ballet, including Sleeping Beauty, Swan Lake, Bayadera, Cinderella, Rose Specter, and Las Sílfides.
Acosta, considered one of the most famous dancers of the late twentieth and early twenty-first centuries, is a Commander of the Order of the British Empire and holds the Benois Dance Award, as well as the National Dance Award in Cuba, among other recognitions.

(ACN)