---
Cold porcelain, renewed bottles
2017-09-29 10:36:29 / web@radiorebelde.icrt.cu / Translated by: Aylen Lesmes Bonachea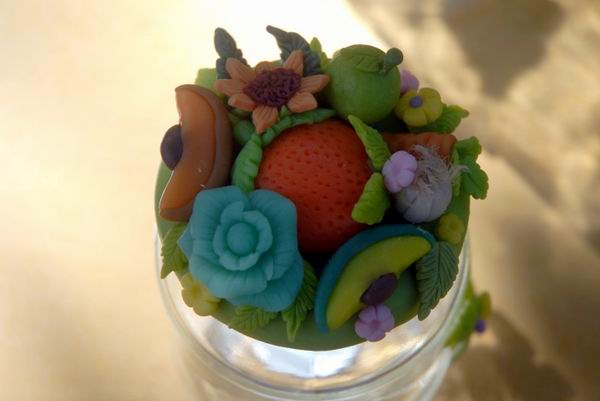 The glass results the ideal container for the most food and drinks, although in the latest times it have been losing field.

To the previous expression, we can add that glass can be recycled to the 100%, we can perfectly reuse the bottles, once and another time before recycle them. In this way, we know that per each recycled bottle, the necessary energy for three hours of a television set's work or the required one by five lamps below twenty watts of consumption for four hours, is saved.

There are some people such as the young creator Leyani Peña, who give a new life to the bottles thanks to the artistic technique known as "cold porcelain" or "flexible paste" that consists in the construction of a malleable mass, with which dissimilar figures can be made.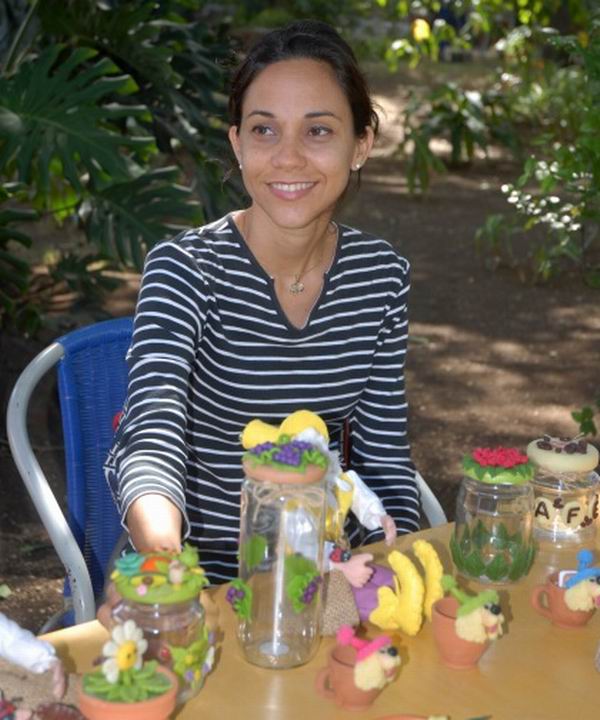 In this manner she makes unique pieces that are not only beautiful but also useful, letting fly her imagination. Leyani, who has a degree in Social Communication, declares that she receives nourishment from the nature, from all that surrounds her, that she reads a lot and the magazines, books and also the cartoons give inspiration to her.

The color of her works, that are never the same, it is reached through the use of the watercolor, the oil or the tempera; in her pieces it is perceived that she likes the game of colors and textures.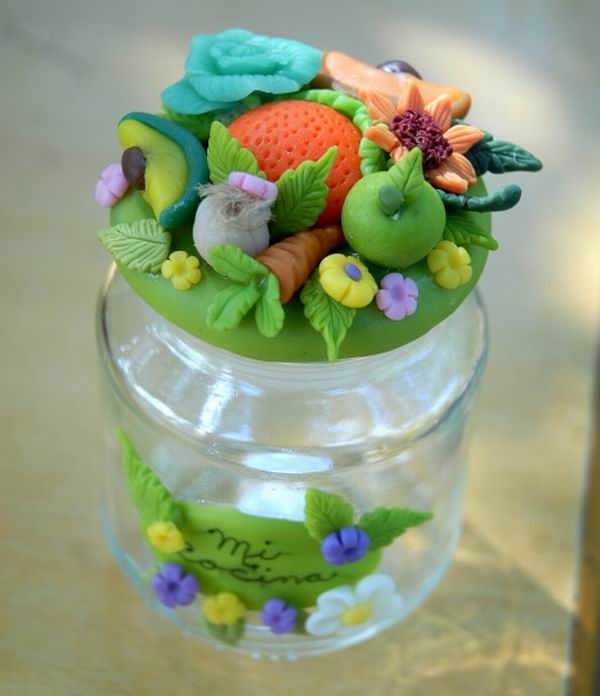 The cold porcelain it is also known as flexible paste and artistic crumb. This last name comes from the original material used as malleable mass, the bread crumb.

It is divided into two branches: the sculptural and the dead nature. The first one is related to the creation of sculptures of little persons, animals, fancy creatures, supernatural beings, among others, all of them made in a humorous manner.

Meanwhile, the second one is referred to the making of figures related to the use of flowers and its parts. Generally, she adds a wood support for giving it form with the flowers. (Photos by: Luis Pérez Borrero)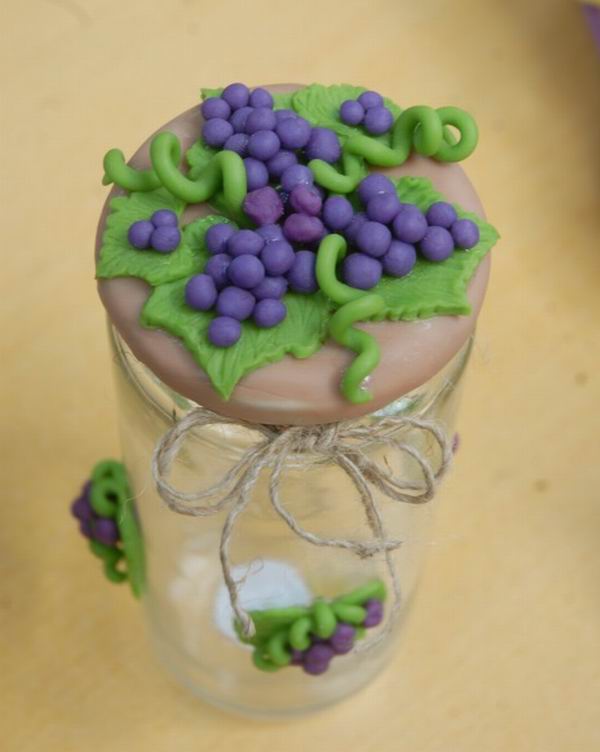 By: Lucía Sanz Araujo

Radio Rebelde. 23 # 258 % L y M. Vedado. Plaza de la Revolucion Havana City, Cuba CP. 10400. Principal Editor: Pablo Rafael Fuentes de la Torre. Webmaster: Mabel Peña Styo. Journalist: Liannis Mateu Francés - Laura Barrera Jerez.Photojournalist: Sergei Montalvo Arostegui. Comunity Manager: Alejandro Rojas. Assistant: Adriana Glez Bravo. Developed by Radio Rebelde Web Team
General Director: Frank Aguiar Ponce.
Phone numbers: (53) 7 838-4365 al 68 (Cabin) (53) 7 839-2524 (Public Relations).
© Copyright Radio Rebelde, 2015