Colombian personalities recognize Cuba work for peace
2020-06-03 13:37:35 / ACN
---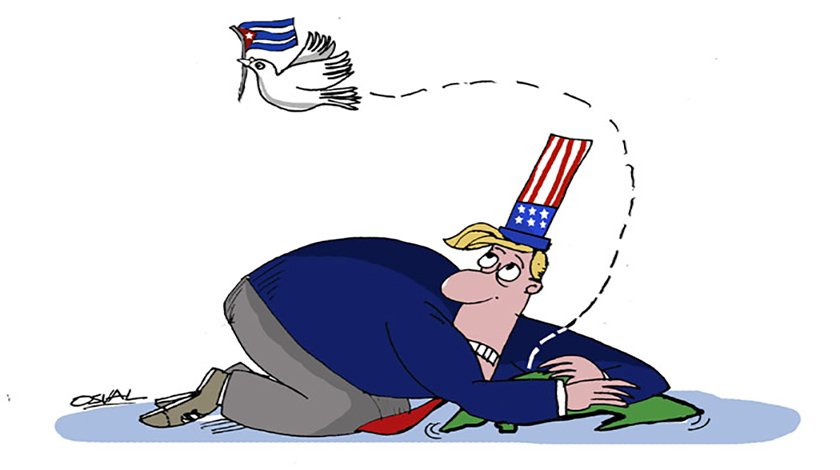 Cuba's contribution to peace in Colombia was recognized by political personalities and leaders of parties and social organizations after the Cuban foreign ministry rejected the unfair inclusion of the island on the list of countries which do not collaborate with the United States in the fight against terrorism.
This decision was taken, allegedly, because of the presence in Cuban territory of members of the peace delegation of the National Liberation Army (ELN) of Colombia, according to the Juventud Rebelde newspaper.
At the seat of Congress where foreign minister Claudia Blum and peace commissioner Miguel Ceballos will appear Tuesday to answer the Senate on the government's foreign policy in relation to the Havana peace agreement, Senator Ivan Cepeda said that this foreign projection "is guided by the most radical wing of the White House.
In statements to the newspaper El Tiempo, he regretted that "we went from being the country that symbolized the search for peace in the world, to being the country that leads a very dangerous foreign policy, which is led by the most extremist wing of the White House, which encourages the attack on a country that has been key to the peace processes, as is the case of Cuba".
The Commission for the Promotion and Verification of the Peace Agreements with the former FARC-EP (CSIVI by its Spanish acronym) also expressed its opinion, considering the Colombian response to the US action against Cuba as an "ungrateful" and "hostile" attitude, and highlighted the importance of the participation of Cuba and Norway as guarantors of peace with that ex-guerrilla movement.
Cuba is following international law, while Colombia "works outside the provisions of international law," its members stressed.