---
Cuba and Belarus sign Agreement on Economic Cooperation
2017-09-22 09:55:23 / web@radiorebelde.icrt.cu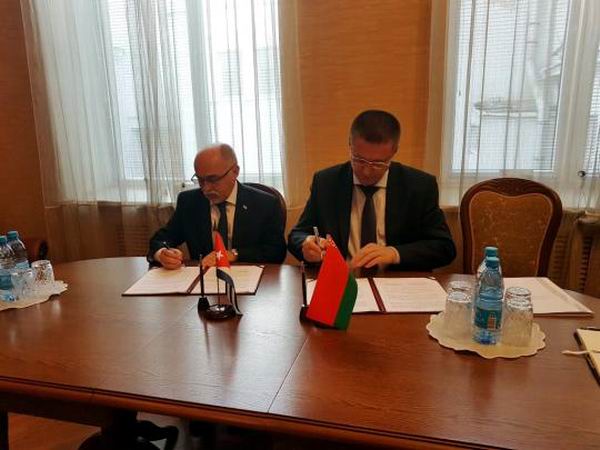 With the aim of promoting economic and technical cooperation in agriculture and rural development, the Cuban Ministry of Agriculture and the one of Agriculture and Food, from Belarus, signed a Cooperation Agreement.
According to a report from Cubaminrex site, the document was signed yesterday by the Cuban ambassador in that country, Gerardo Suarez, and by Leonid Zayats, minister of the branch in that European nation.
Both countries aim to develop cooperation in plant cultivation, soil exploitation and conservation, animal production, mechanization of agricultural production, technologies for processing animal products, development of bio-energy and their use in agriculture, among other actions.
During the meeting, ideas were exchanged on the broad possibilities of collaboration in the field of agriculture and food production, given the experience of Belarus, which becomes more important at a time when Cuban agriculture suffered serious damage by Hurricane Irma.
The Belarusian minister lamented the situation created in Cuba by the scourge of the hurricane, and transmitted his solidarity to the Cuban people and their security in the recovery.

(ACN)

Radio Rebelde. 23 # 258 % L y M. Vedado. Plaza de la Revolucion Havana City, Cuba CP. 10400. Principal Editor: Pablo Rafael Fuentes de la Torre. Webmaster: Mabel Peña Styo. Journalist: Liannis Mateu Francés - Laura Barrera Jerez.Photojournalist: Sergei Montalvo Arostegui. Comunity Manager: Alejandro Rojas. Assistant: Adriana Glez Bravo. Developed by Radio Rebelde Web Team
General Director: Frank Aguiar Ponce.
Phone numbers: (53) 7 838-4365 al 68 (Cabin) (53) 7 839-2524 (Public Relations).
© Copyright Radio Rebelde, 2015