---
Cuba and China strengthen economic and trade relations
2017-10-26 12:11:25 / web@radiorebelde.icrt.cu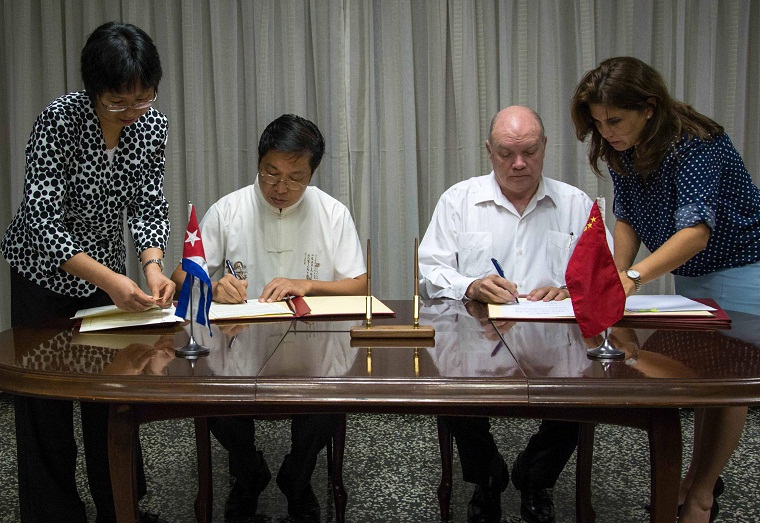 Cuba and China signed on Wednesday in Havana five legal instruments that reaffirm the willingness of both sides to strengthen and expand their economic and trade relations.
Rodrigo Malmiera, Cuban Minister of Foreign Trade and Investment (Mincex), and Chen Xi, Beijing's ambassador to Havana, signed documents including a one million dollars donation made by the Chinese Government to help recovery of areas affected by Hurricane Irma.
In addition, they signed a record of delivery and receipt of emergency humanitarian aid granted by China, consisting of supplies of generators, water pumps and purifiers, folding beds, among other products, totaling more than 12 million dollars, also to aid the victims of the hurricane.
The parties also initialed an agreement to formalize the granting of a concessional credit line by the Chinese side for the execution of the project to update the Electronic Industry Company of Cuba.
Malmierca and Chen signed another similar legal instrument for the implementation of the extension of the 50 megawatt automatic line for the production of photovoltaic solar panels in the Ernesto Che Guevara Electronic Components Company, in the Cuban westernmost province of Pinar del Rio.
They both penned an exchange of letters for the implementation of the fifth phase of the technical assistance project for aquaculture in Cuba.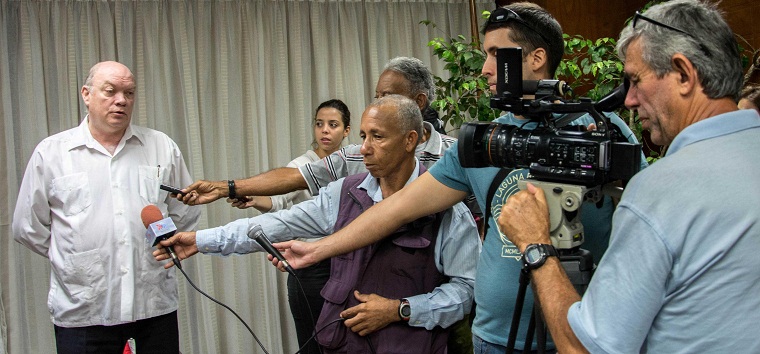 Speaking to the press, the two sides reaffirmed their desire to continue working towards the further development of bilateral economic and trade relations.
Malmiera described this aid aimed at supporting the process of recovery of the affections suffered after the passing of Irma as a new gesture of brotherhood and friendship of the Chinese Party and Government,.
He recalled that China was one of the first nations to express their condolences and willingness to help.
The Asian ambassador said that the signed legal instruments are testimony to the existing friendly relations between the two countries.
He stressed that shortly after the hurricane hit Cuba the Chinese president himself issued a message of solidarity to his Cuban counterpart, and immediately the Government prepared a package of aid aimed at helping Cuba to succeed in its recovery.

(ACN)

Radio Rebelde. 23 # 258 % L y M. Vedado. Plaza de la Revolucion Havana City, Cuba CP. 10400. Principal Editor: Pablo Rafael Fuentes de la Torre. Webmaster: Mabel Peña Styo. Journalist: Liannis Mateu Francés - Laura Barrera Jerez.Photojournalist: Sergei Montalvo Arostegui. Comunity Manager: Alejandro Rojas. Assistant: Adriana Glez Bravo. Developed by Radio Rebelde Web Team
General Director: Frank Aguiar Ponce.
Phone numbers: (53) 7 838-4365 al 68 (Cabin) (53) 7 839-2524 (Public Relations).
© Copyright Radio Rebelde, 2015