Cuba and China work on first biotechnology park to produce drugs
2020-05-13 12:01:17 / ACN
---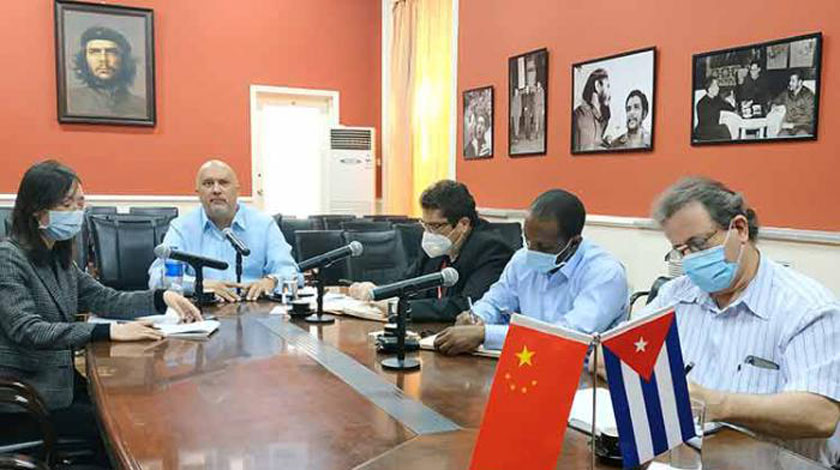 Cuba and China are launching a project to create the first joint biotechnology park to research, develop, produce and market drugs obtained in the Caribbean nation, with proven efficacy and worldwide recognition.
Carlos Miguel Pereira, Cuban ambassador to Beijing, and Huang Liansheng, president of the company Guangxi Fukang Medical Investment and Management Co Ltd; agreed that this is a key and priority work for bilateral cooperation.
They emphasized the importance of restarting and complying with the steps previously agreed upon in order to continue with the preparation of the facilities and deployment of the Cuban experts in the new stage.
Pereira considered that the construction of the biotechnology park will pave the way for other major plans in a sector where both countries have solid ties.
He thanked the Guangxi Fukang for its efforts to give it a boost and highlighted its greater relevance because it coincides with other initiatives by Cuba and the top health, science and technology bodies in China, aimed at developing certain products and therapies that can be linked to joint cooperation with third countries.
For his part, Huang indicated that the project is among the main ones in the Zhuang autonomous region of Guangxi (south), the local government promised preferential policies, full support and has already handed over 33 hectares for the first facilities.
He also gave an update on the procedures and different aspects related to this plan and welcomed a proposal by the ambassador to hold a meeting with Cuban experts on the specific issues at a future date.
The biotechnology park is an agreement between the Biocubafarma group and the Guangxi Fukang, and will be set up in the Fangchenggang Development Zone, which has the prospect of becoming an experimental industrial center for research and obtaining medicines for China and the Association of Southeast Asian Nations(ASEAN).
It includes the construction of a cooperative platform to provide better services in public health and a joint venture that will develop Cuban medicines for heart disease, cerebrovascular disease and various types of cancer, among others.
The initial products will include melagenin, heberferon, proctokinase and the therapeutic vaccine against hepatitis B, all with proven results and wide prestige in the global market.