Cuba and Russia multiply economic-commercial and scientific-technical
2018-10-31 10:09:36 / ACN
---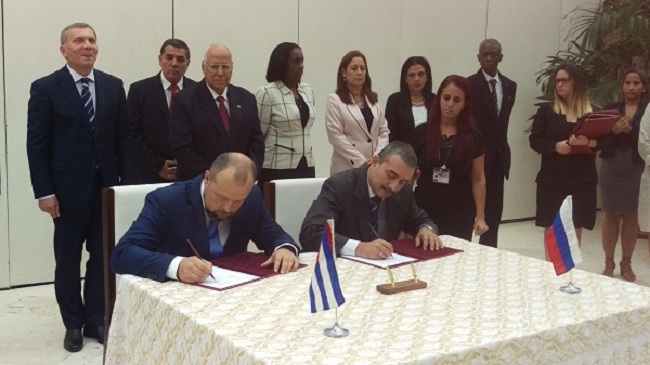 The deliberations of the XVI Session of the Russian-Cuban Intergovernmental Commission for Economic-Commercial and Scientific-Technical Cooperation concluded on Tuesday with the signing in Havana of seven documents.

Ricardo Cabrisas Ruiz, vice-president of the Council of Ministers of Cuba and Yuri I. Borisov, deputy Prime Minister of the Russian Federation, respectively, led the signing ceremony in the Laguito Protocol Room, after a fruitful exchange between their groups of experts, vice-ministers, vice-presidents of organizations and business directors.

One of the mutual cooperation agreements is related to the field of sport and physical culture, another has to do with the repowering and modernization of three blocks of 100 MW each at a thermo-electrical plant, and the third with the provision of customs supervision and inspection services.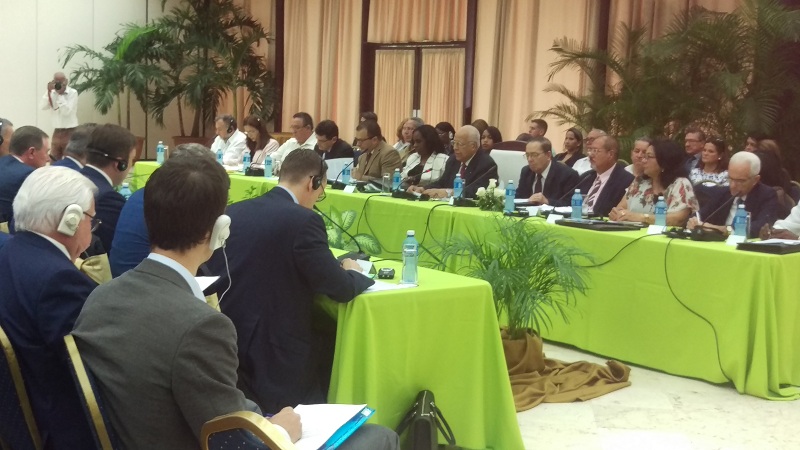 The list of contracts included one on the general basis for the modernization and expansion of the production of steel and rolled products, as well as for the supply of rolling stock, LED lamps and spare parts.

Also, a memorandum on the evaluation of geological resources and prospects for the development of bituminous oil and bitumen deposits in the north of the nation.

Cabrisas Ruiz and Borisov agreed in describing the results of the joint negotiations as fruitful, and in the case of the former specified that the Russian Federation participates effectively in Cuba's Economic and Social Development Program until 2030.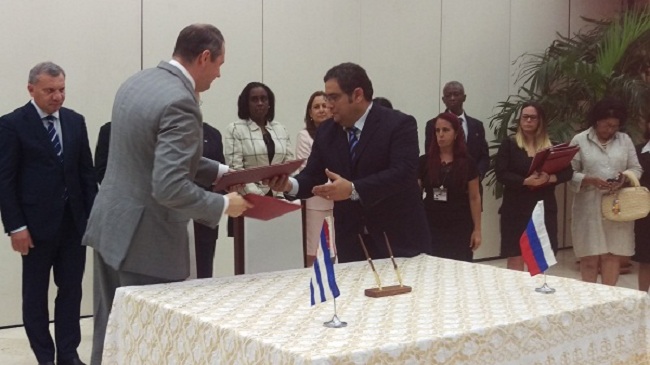 He affirmed that bilateral trade shows a growing trend since 2016, so Russia has remained among Cuba's top 10 trading partners, although it is necessary to promote and encourage the presence of Cuban products, traditional or not, in the Russian market, he said.

He proposed that it is also necessary to promote the export of health services and products from the medical-pharmaceutical industry and biotechnology.