---
Cuba and Spain Strengthen Economic Relations
2018-06-15 09:51:31 / web@radiorebelde.icrt.cu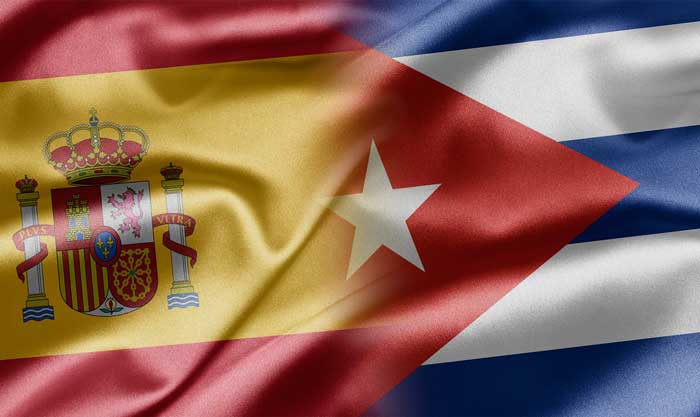 The Minister of Economy and Planning Ricardo Cabrisas met on Thursday in Havana with an official delegation from Spain that will participate in the 22nd Session of the Cuba-Spain Business Committee presided by the General Director of Trade and Investment of the State Trade Secretariat of the European nation Jose Luis Kaiser Moreira.

Spain is among Cuba's main trading partner, placed third in world and first in Europe and the European Union.

Trade with Spain at the end of April surpassed 400 million dollars for a 25 percent growth in the commercial balance.

The fact that the 22nd Session of the Cuba-Spain Business Cooperation Committee is being held in Cuba reaffirms it as a valuable tool to support, maintain and strengthen economic relations between both nations.

The Spanish delegation included the Trade Advisor of Spain in Cuba, Federico Ferrer Delso; President of the Spanish Section of Bilateral Committee, Jaime Garcia Legaz; Vice President of the Spanish Confederation of Business Organizations, Joaquin Gay de Montella and the General Director of the Chamber of Commerce Inmaculada Riera.

For Cuba, the Commercial Policy Director for Europe and the Ministry of Foreign Trade and Investment, Inalvis Bonachea Gonzalez and the Director of the Central Bank of Cuba, Isaac Hernandez Perea among other officials.

(ACN)

Radio Rebelde. 23 # 258 % L y M. Vedado. Plaza de la Revolucion Havana City, Cuba CP. 10400. Principal Editor: Pablo Rafael Fuentes de la Torre. Webmaster: Mabel Peña Styo. Journalist: Liannis Mateu Francés - Laura Barrera Jerez.Photojournalist: Sergei Montalvo Arostegui. Comunity Manager: Alejandro Rojas. Assistant: Adriana Glez Bravo. Developed by Radio Rebelde Web Team
General Director: Frank Aguiar Ponce.
Phone numbers: (53) 7 838-4365 al 68 (Cabin) (53) 7 839-2524 (Public Relations).
© Copyright Radio Rebelde, 2015