Cuba and Tanzania strengthen health cooperation
2020-01-31 10:26:43 / ACN
---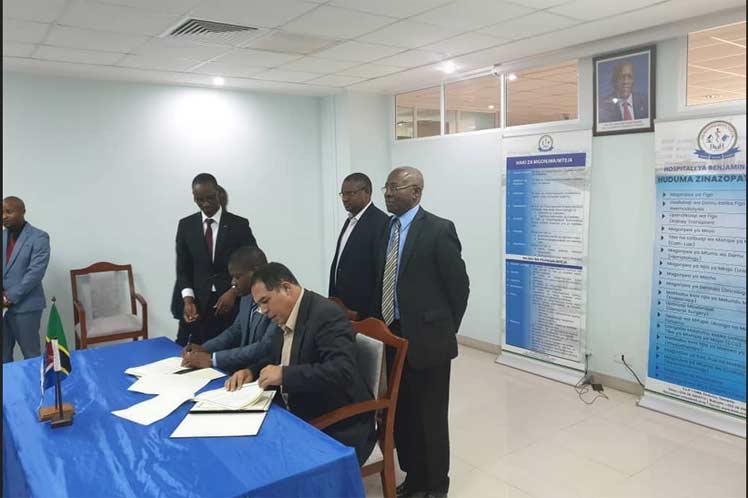 Cuban health professionals will shortly begin offering their specialized services at the Benjamin Mkapa Hospital, one of the main ones in the city of Dar es Salaam, Tanzania.
With the presence in that city of Lucas Hernandez, Cuban ambassador to tha African country, the agreement was signed by the doctors. Alphonce B. Chandika, director of the Benjamin Mkapa hospital and Juan Miguel Arias, head of the Cuban medical mission.
After the signing ceremony, broadcasted by the Tanzanian media, Dr. Chandika highlighted the quality of the Cuban professionals, demonstrated in several places of the planet, as well as their humanistic and solidarity nature.
The signing of the agreements coincided with the celebration all over the world of the tribute to the Cuban National Hero, Jose Marti, on the occasion of the 167th anniversary of his birth.