---
Cuba attends Global Judicial Integrity Network meeting
2020-02-26 14:33:58 / web@radiorebelde.icrt.cu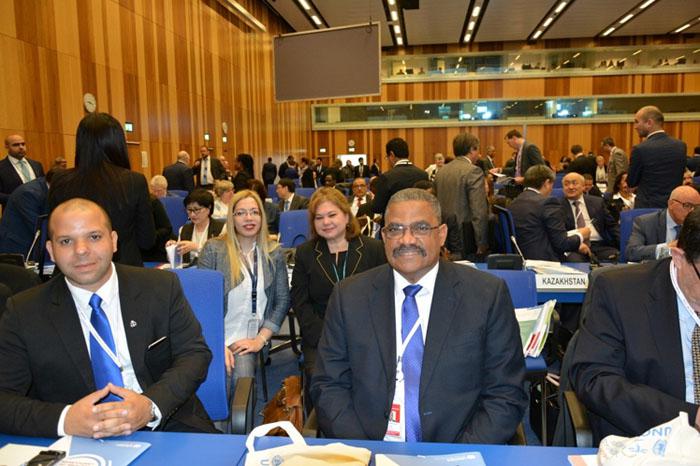 A Cuban delegation, led by Ruben Remigio, president of the People's Supreme Court, is in Qatar, attending the second high-level meeting of the UN-sponsored Global Judicial Integrity Network.
We traveled to Qatar not only to attend the international meeting, but also to strengthen exchange and cooperation ties with the country's judicial authorities," Remigio said on Twitter.
This event was opened with the presence of representatives from more than 100 countries and the sessions addressed the achievements of the Network, the use of social media by judges, and gender equality, among other issues.
The Global Judicial Integrity Network was officially launched on April 2018 to assist the judiciary around the world in strengthening judicial integrity and preventing corruption in the justice sector, in line with article 11 of the UN convention against corruption.
It creates opportunities for networking, eases access to existing sources, supports the development of new technologies and resources, and provides technical assistance such as training programs.

(ACN)

Radio Rebelde. 23 # 258 % L y M. Vedado. Plaza de la Revolucion Havana City, Cuba CP. 10400. Principal Editor: Alejandro Rojas Espinosa. Webmaster: Mabel Peña Styo. Journalist: Liannis Mateu Francés - Yaicelín Palma TejasPhotojournalist: Sergei Montalvo Arostegui. Assistant: Adriana Glez Bravo. Developed by Radio Rebelde Web Team
General Director: Frank Aguiar Ponce.
Phone numbers: (53) 7 838-4365 al 68 (Cabin) (53) 7 839-2524 (Public Relations).
© Copyright Radio Rebelde, 2015