Cuba called on ILO summit to reject unilateral coercive measures
2020-07-10 15:58:55 / ACN
---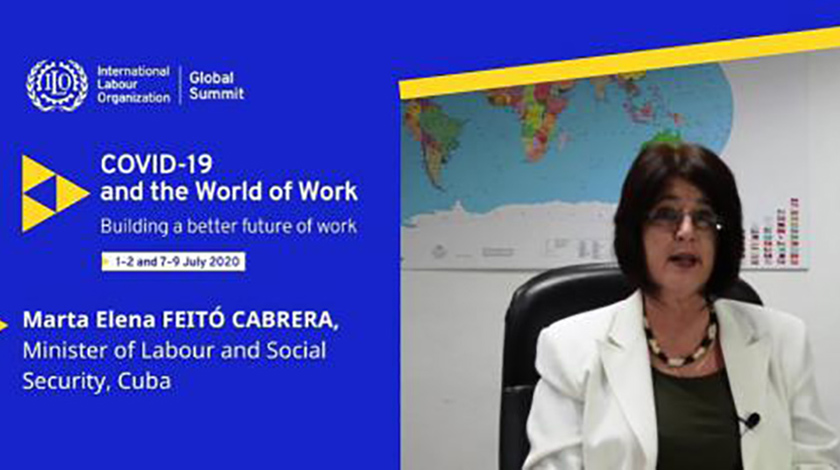 Marta Elena Feito Cabrera, head of the Cuban Ministry of Labor and Social Security, called on Thursday at the International Labor Organization (ILO) Summit to reject the imposition of unilateral coercive measures.
In her speech at the virtual meeting, the Cuban minister urged to condemn what she considered an attack to the principle of human solidarity which should prevail in these times of COVID-19 pandemic.
She stated that despite the fact that the U.S. government has tightened the economic, commercial and financial blockade over Cuba, with new measures aimed at making the national effort to face the pandemic even more difficult, her country has achieved good results in tackling the crisis.
Feito Cabrera stressed that, as a result of the progress of the pandemic, 36 measures have been adopted in Cuba in relation to work, wages and social security, in order to ensure the livelihoods and protection of workers from the infectious disease.
Workers maintained their relationship with the entities, social security pensions have been kept up, and social assistance cash benefits were granted for insufficient income for non-state workers, the minister concluded.