Cuba decides to maintain its status as peace guarantor in Colombia
2020-07-10 15:51:29 / ACN
---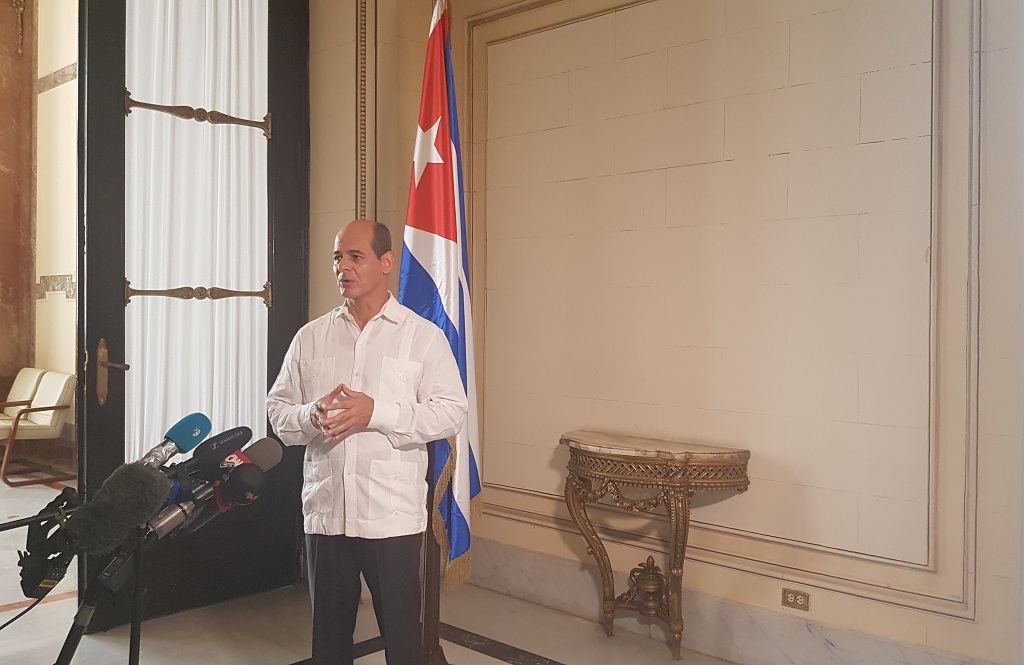 Cuba decided to maintain its condition as guarantor of peace between the Colombian government and the Revolutionary Armed Forces of Colombia-People's Army (FARC-EP), announced on Thursday Rogelio Sierra Diaz, Cuban deputy minister of foreign affairs (MINREX by its Spanish acronym).
We hope that the government of this South American country will recognize the validity of these agreements, also signed with others, and will comply with them, particularly with the protocol of breaking off the dialogue with the National Liberation Army (ELN), the Cuban deputy foreign minister said.
In a statement read out to national and foreign media journalists, he recalled that it is well known that Cuba has always acted, from its position as guarantor, with impartiality, transparency, discretion and at the request of both sides, in order to help the shared desire for a peaceful process in that nation.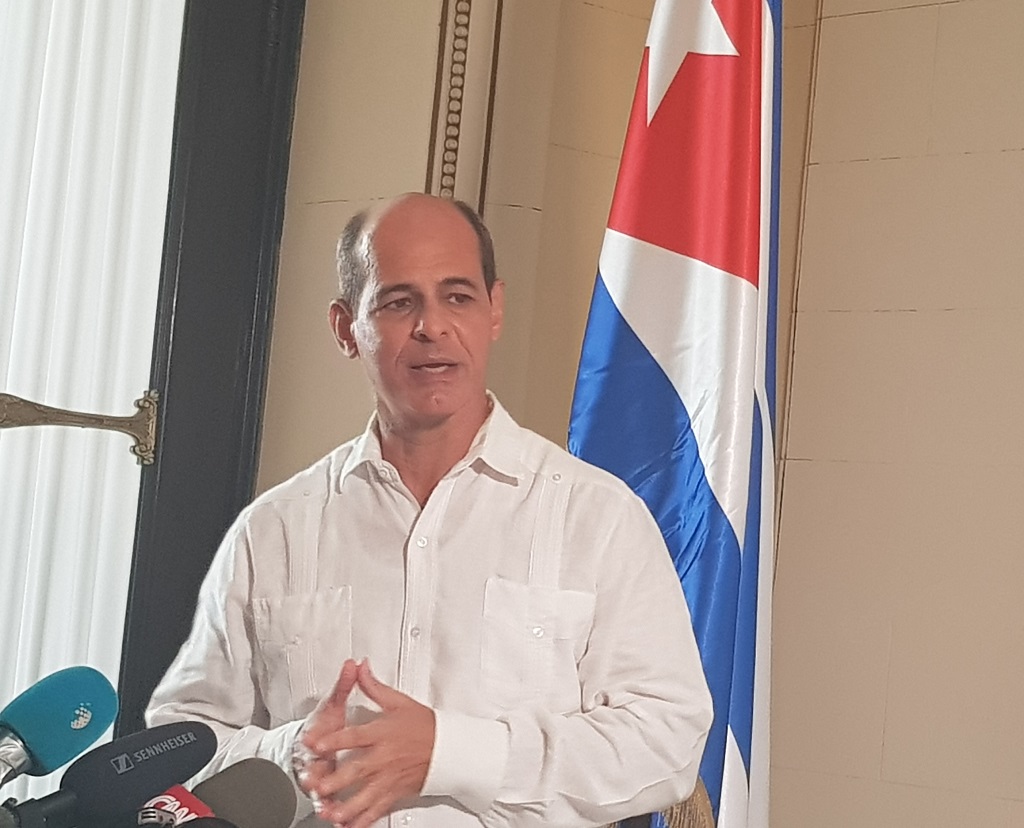 He even added that since the MINREX statement last June rejecting Cuba's inclusion in a US State Department list for allegedly not collaborating against terrorism; several requests have been received from the Colombian and international community concerning the wisdom of our role in the corresponding processes.
In this regard, the deputy minister mentioned that the presence of the ELN delegation in Havana was recognized by President Ivan Duque's government during the first four months of his mandate, until he decided to break off the talks following the attack on the Bogota Police Cadet School, which was immediately condemned by Cuba.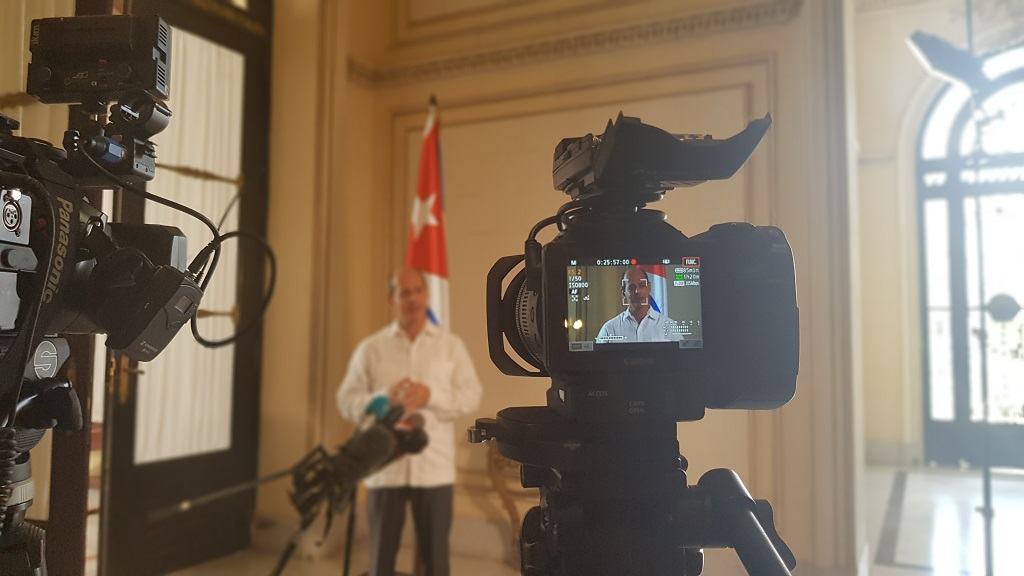 Sierra Diaz warned these citizens did not travel to Cuba in a direct escape, but with the pertinent state authorizations from Duque.
It is contradictory that the Colombian government has recognized on several occasions, publicly and privately, Cuba's role in the reconciliation process with the FARC-EP and still does not do the same in the procedure similar to that of the ELN, he continued.
In contrast, Sierra Diaz referred to the expressions of gratitude and recognition for Cuba's action, dated June 5, by the Colombian foreign ministry and by Emilio Archila, high presidential advisor for stabilization and consolidation.