---
Cuba First VP Valdés Mesa highlights efforts to clarify the plane cr
2018-05-21 10:23:25 / web@radiorebelde.icrt.cu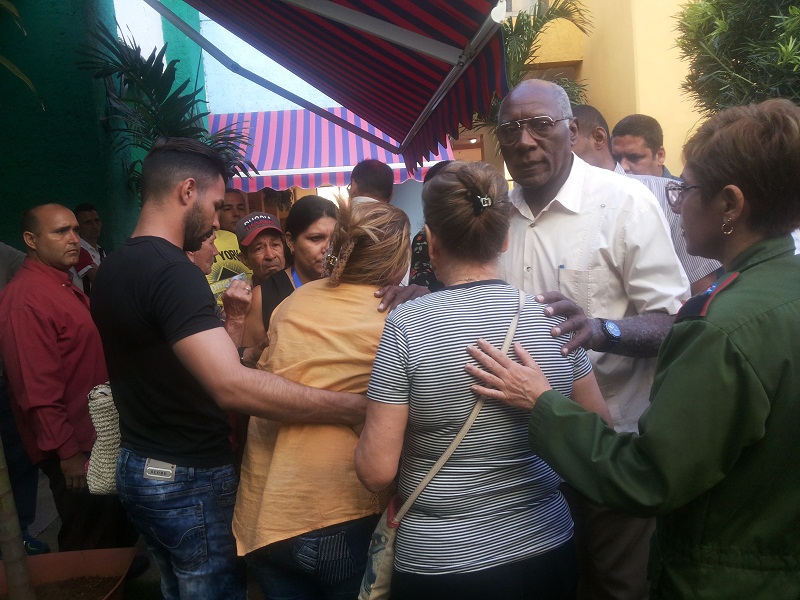 The First Vice President of the Cuban Council of State and Ministers, Salvador Valdés Mesa, assured on Sunday that the country's leadership is working hard to shorten the deadlines in order to discover the causes of Friday's plane crash in Havana.
In a tour of the Tulipán Hotel, the Institute of Legal Medicine and the Calixto García Hospital, Valdés Mesa spoke with the families of the victims and confirmed the commitment made by the Government and the Party to support them in this regrettable moment.
The most important thing is that the relatives know that they are not alone; the loss is irreparable and can only be mitigated with solidarity and accompaniment, the First Cuban Vice President told the press, who also went to the place where the plane crashed, near the José Martí international airport.
As soon as the Boeing 737-200 accident occurred, the rapid support of the country's authorities was seen, with guidance from the First Secretary of the Central Committee of the Party, Raúl Castro, in the midst of the recovery of a planned operation, and headed by President Miguel Díaz-Canel Bermúdez.
Valdés Mesa spoke on the need to guarantee the sustainability of the aid that the relatives receive at the moment, a practice that has been maintained during the years of the Revolution and guided by its historical leader Fidel Castro, in similar situations.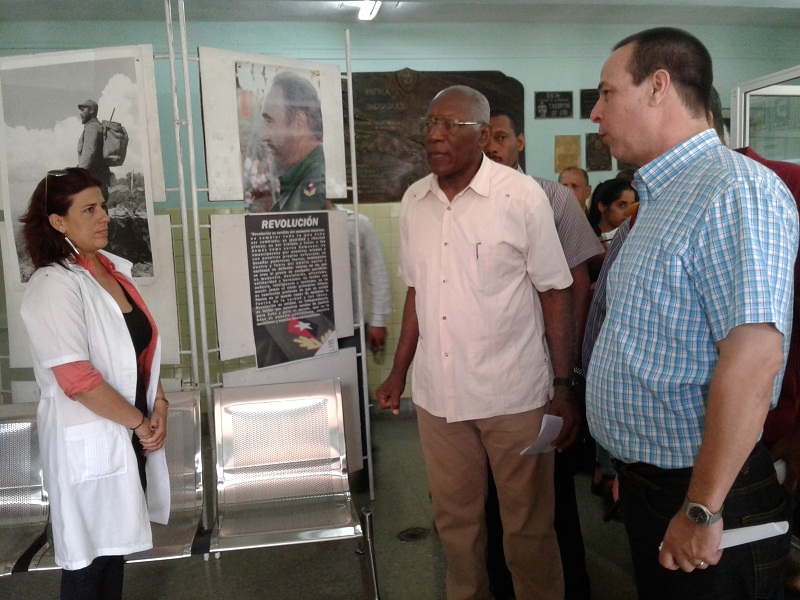 According to the information provided, the State will assume the transfer of the remains until their burial.
During the First Vice President's visit, it was noted that in the Tulipán Hotel, where most of the family members are staying, all the necessary conditions are created, including food and communications, as well as specialized medical personnel to treat to them.
This facility also shows the permanent support of Party authorities, the Government and ministries such as Public Health, Tourism and Transport.
The accident occurred this Friday in the vicinity of the Havana airport, when a Boeing 737-200 dropped to land on the Havana-Holguín route, with 113 people on board.
The number of victims identified has risen to 20 in the last few hours. This process should be completed in one month, according to Sergio Rabell, director of the Institute of Legal Medicine.
The three surviving women are under intensive medical care and continue to be in critical condition, in the Calixto García Hospital in the capital.
Cuban experts have already found, in good condition, the black box that offers voice information, while the search for the other one that records the flight parameters continues.

(ACN)