---
Cuba has no cases of coronavirus
2020-02-18 13:50:05 / web@radiorebelde.icrt.cu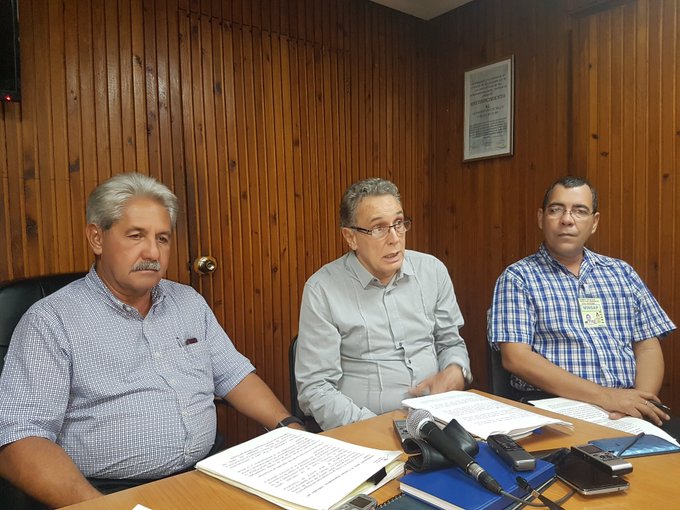 There is no confirmed case of the coronavirus in Cuba, Covid-19, experts from the Ministry of Public Health (MINSAP by its Spanish acronym) told on Monday to the national media in Havana.
Dr. Francisco Duran, national director of epidemiology at MINSAP, stated that the country has the necessary laboratory reagents for its diagnosis, which will be used in persons suspected of suffering from the disease.
Recent international statistics ratified by the Cuban health ministry confirm that to date there have been 71.500 proven cases worldwide, and 1.771 deaths due to the virus, which has a 14-day incubation period, with no diagnosed cases in Latin America because the countries have had more time to prepare themselves to deal with the disease, and there are no direct flights to China, except from Mexico, which has stepped up surveillance.
Both Duran and Dr. Carmelo Trujillo, national head of the MINSAP health control program, reiterated that Cuba maintains control and surveillance at all international borders: ports, airports and marinas, wherever it may enter through.
For his part, Dr. Lorenzo Somarriba, director of health surveillance at the Center of Ministerial Leadership, pointed out that the most important thing is prevention, and recommended washing hands for at least 20 seconds, and not touching your mouth, eyes, or nose, which are the most sensitive points of entry for the spread of this respiratory disease.
He noted that the greatest risk is in people arriving from China, those over 41 years of age, those with associated diseases such as diabetes, high blood pressure and cardiovascular disease, among others, and the most affected sex is male.
Regarding possible treatments, Dr. Francisco Duran indicated that international health organizations are working with different protocols, including the Cuban drug Interferon alpha 2B human, which is produced by the Cuban-Chinese joint venture ChangHeber.
The expert also announced that the possibility of a combined action of the antiviral drug Oseltamivir with other antiretrovirals used in HIV/AIDS patients is being studied.

(ACN)

Radio Rebelde. 23 # 258 % L y M. Vedado. Plaza de la Revolucion Havana City, Cuba CP. 10400. Principal Editor: Alejandro Rojas Espinosa. Webmaster: Mabel Peña Styo. Journalist: Liannis Mateu Francés - Yaicelín Palma TejasPhotojournalist: Sergei Montalvo Arostegui. Assistant: Adriana Glez Bravo. Developed by Radio Rebelde Web Team
General Director: Frank Aguiar Ponce.
Phone numbers: (53) 7 838-4365 al 68 (Cabin) (53) 7 839-2524 (Public Relations).
© Copyright Radio Rebelde, 2015