Cuba is firm and determined in the face of U.S. aggressive escalation
2019-03-18 10:37:57 / ACN
---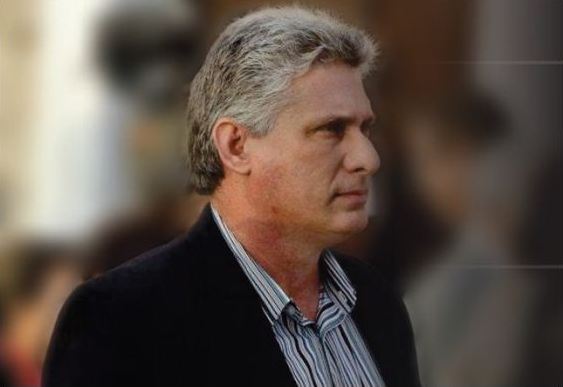 Miguel Díaz-Canel, President of the Councils of State and Ministers, reiterated on Twitter that Cuba will remain firm and determined in the face of the aggressive escalation of the United States against the Cuban Revolution.

False incidents against diplomats, Helms Burton Law, Monroe Doctrine, now the decision to obstruct the travel of Cuban citizens, threatening language, a whole aggressive escalation against the Cuban Revolution. But #Cuba firm and determined #Let's go forMore #60YM More #We areCuba, says the president.

Last Friday, the Chargé d'Affaires of the United States in Havana announced that starting this Monday, the B2 visa for family visits, medical consultations, tourist trips and purchases, which until now was granted for five years and allowed multiple entries, will be modified to three months and with only one entry.

According to Washington, the measure is reciprocity, since U.S. immigration law establishes that visa fees and periods of validity are similar to the treatment offered to their nationals.

The Ministry of Foreign Affairs rejected this decision, which constitutes an additional obstacle to the exercise of the right of Cuban citizens to visit their relatives in that country.

It stated that this measure adds to the closure of the services of the United States Consulate in Havana, to the unjustified interruption of the granting of visas to Cubans, obliging them to travel to third countries without any guarantee of granting a visa, and to the failure to comply with the visa quota established by the Migratory Agreements. This decision also imposes high economic costs on family and exchange travel in multiple areas.

The Cuban Ministry of Foreign Affairs points out that it is not true that this decision was taken under a reciprocity criterion, since Cuba offers all the facilities for U.S. citizens, from any country in the world, including the United States itself, to obtain a visa, which is issued at the moment, to travel to Cuba.

If the United States really wants to apply reciprocity, it should immediately open its Consulate in Havana, resume the visa process it arbitrarily and unjustifiably interrupted more than a year ago, and remove the ban on U.S. citizens traveling freely to Cuba, the Cuban Foreign Ministry said.