---
Cuba Remembers Nelson Mandela with the Graduation of 703 Medical Stude
2018-07-05 10:33:43 / web@radiorebelde.icrt.cu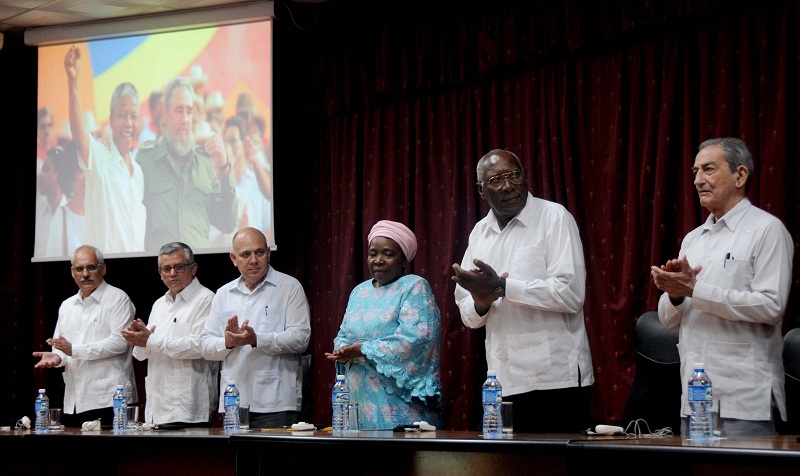 As the 100th anniversary of the birth of Nelson Mandela, the historic leader of South Africa, was remembered on Wednesday in Havana with the graduation of 703 medical students from the African nation on the island.

Cuba's First Vice President of the Council of States and Ministers Salvador Valdes Mesa, Health Minister Roberto Morales Ojeda and the Minister of the South African Presidency Nkosazana Dlamini-Zuma headed the ceremony.

During the activity, which served to remember "Madiba", dear friend of the leader of the Cuban Revolution, Commander in Chief Fidel Castro Ruz, the Dean of the University of Medical Sciences in Havana, Luis Alberto Pichs Garcia, highlighted Mandela whose life and work was a legacy for the young generation in the Third World.

Thanks to the extraordinary fraternity of both leaders and the warmth of their international solidarity and cooperation, the South African Medical Training Program in Cuba was created and began in 1997 after cooperation agreements between both Health Ministries were signed a year prior to the project, said Pichs Garcia.

The program has allowed, he said, the incorporation of young South Africans to the Cuban Medical Schools, currently at 2 thousand 860.

The Dean said that once the student conclude the five-year formation in Cuba, they will continue linked to educational centers in their country to complete their preparation with the characteristics of the South African health system.

He highlighted the successful systematic exchanges since 2001 in bilateral academic meetings between universities and Health Ministries allowing an exchange of experiences, information related to study plans and educational methods among other aspects.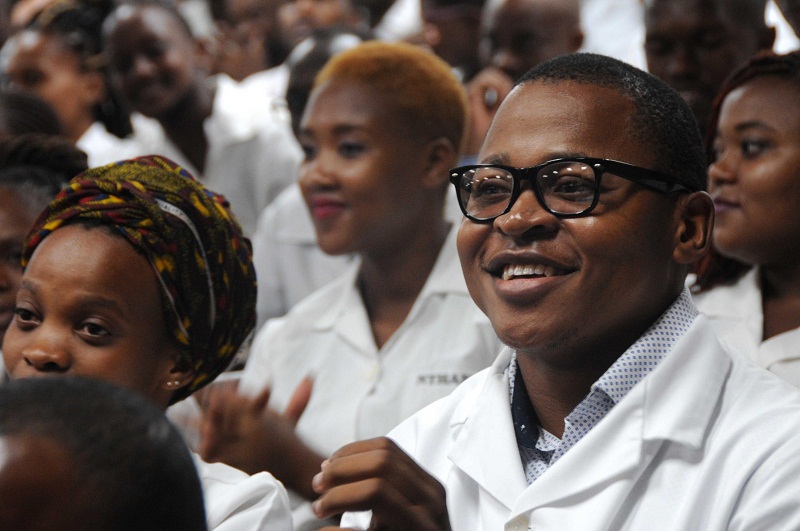 Pichs Garcia ratified that the Program is a symbol of the strong friendship ties and excellent level of cooperation between Havana and Pretoria.

Grateful for Cuba's important contribution to the South African health system, Nkosazana Dlamini-Zuma mentioned that such initiative changed the reality of her country's health after being able to provide professionals to expand the medical coverage to the rural and isolated areas and facilitating the access to people of less economic resources.

The Minister for South Africa's Presidency, who also praised the historic ties and struggle between the two nations, extended a recognition to the Cuban Government and people for supporting the program, which has graduated over one thousand 500 health professionals from the African nation.

On behalf of the graduates, Yola Yandisa Rorwana expressed the eternal gratitude to Fidel and Mandela for their light in the project that expanded the capacity of enrollment in 2012 to over one hundred students.

She also highlighted the Cuban Ministry of Health, University of Medical Sciences and its faculties and professors who taught their skills and necessary knowledge for their future.
By Lisandra Romeo Matos

(ACN)

Radio Rebelde. 23 # 258 % L y M. Vedado. Plaza de la Revolucion Havana City, Cuba CP. 10400. Principal Editor: Pablo Rafael Fuentes de la Torre. Webmaster: Mabel Peña Styo. Journalist: Liannis Mateu Francés - Laura Barrera Jerez.Photojournalist: Sergei Montalvo Arostegui. Comunity Manager: Alejandro Rojas. Assistant: Adriana Glez Bravo. Developed by Radio Rebelde Web Team
General Director: Frank Aguiar Ponce.
Phone numbers: (53) 7 838-4365 al 68 (Cabin) (53) 7 839-2524 (Public Relations).
© Copyright Radio Rebelde, 2015