---
Cuba responds to OAS attack on medical collaboration
2019-12-19 15:42:31 / web@radiorebelde.icrt.cu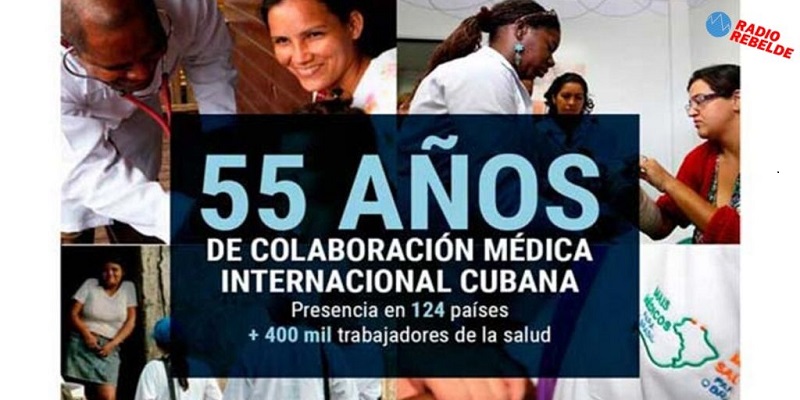 Cuba denounced the new attack by the Organization of American States (OAS) against international medical collaboration.
The call for a forum in Washington on Wednesday sponsored by the OAS seeks to discredit the participation of Cuban health specialists in social programs in Third World countries, Cubaminrex stated.
The conference is part of the defamatory campaign launched by the White House to attack the Cuban Revolution in those fields where it is most admired, Johana Tablada, deputy director general of the U.S. Ministry of Foreign Affairs, affirmed.
Johana described as shameful the intention to attack an activity that benefits millions of human beings in the world, being part of the South-South cooperation plans, protected by International Law, the United Nations programs and the World Health Organization.
With this approach, Almagro once again goes against the people and serves the most reactionary interests of the Donald Trump government and the oligarchies that support it, she added.
These aid workers offer their services voluntarily, driven by a humanist conviction, in a disinterested way, and respond to this task as a genuine internationalist duty.

(ACN)

Radio Rebelde. 23 # 258 % L y M. Vedado. Plaza de la Revolucion Havana City, Cuba CP. 10400. Principal Editor: Alejandro Rojas Espinosa. Webmaster: Mabel Peña Styo. Journalist: Liannis Mateu Francés - Yaicelín Palma TejasPhotojournalist: Sergei Montalvo Arostegui. Assistant: Adriana Glez Bravo. Developed by Radio Rebelde Web Team
General Director: Frank Aguiar Ponce.
Phone numbers: (53) 7 838-4365 al 68 (Cabin) (53) 7 839-2524 (Public Relations).
© Copyright Radio Rebelde, 2015