Cuba resumes tourist activity for the national market
2020-06-18 14:30:57 / ACN
---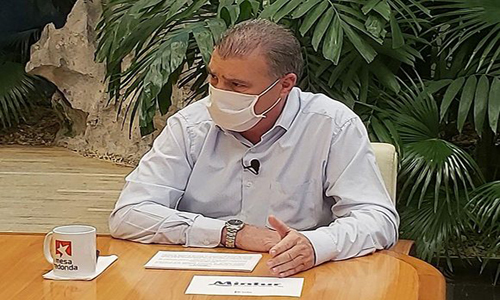 This June 18, in correspondence with the beginning of the first phase of post-COVID-19 recovery in Cuba, tourism activity for the national market (Cuban citizens and foreign residents in the country) will be resumed in all provinces, except Havana and Matanzas.
In addition, according to the characteristics of this type of marketing, from this Thursday will begin the sale of the destination for international visitors, starting on July 1, announced Juan Carlos Garcia Granda, minister of tourism while speaking at the radio and television program Mesa Redonda.
The beginning of the process will be in full compliance with the guidelines issued by the World Health Organization (WHO), the World Tourism Organization (WTO) and the advice and approval of the Cuban Ministry of Public Health, to which effect the directors and workers of the sector have received the appropriate training, he said.
During the first phase, Garcia Granda added, there will only be one opening for the domestic market and hotels and camping sites will gradually be opened in all territories except those mentioned above.
At the same time, all extrahotel services will be opened this Thursday, with a 30 to 50 percent limitation, he explained.
Shop services in the hotel facilities (Caracol chain) begin and in the case of hotel reservations, transportation will be guaranteed, the minister continued.
At this stage the car rental is not open, he concluded.
The head of tourism asserted that the post-COVID-19 stage changed the world, but in the case of tourism, and Cuba in general, it has been to strengthen it.