---
Cuba starts the day in the seventh place in Pan Am Games
2019-07-31 11:59:03 / web@radiorebelde.icrt.cu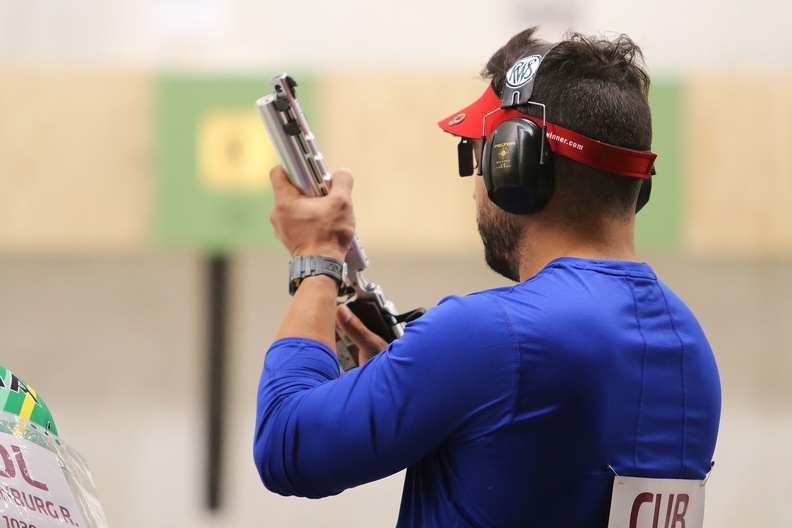 Cuba woke up today in the seventh seat of the medal table of the 18th Pan American Games taking place until August 11 in the Peruvian capital.
The Cuban delegation has so far accumulated five gold, eight silver and eight bronze medals, and they descended one step in relation to the position they finished on Monday (5-5-4).
The United States (28-22-16) remain on top of the standings, followed by Mexico (13-8-23), Brazil (11-8-16), Canada (8-19-15), Argentina (8-7-10) and Colombia (8-6-10), occupants of the best six places.
Behind Cuba, then appear Peru (4-2-5), Chile (3-5-5), the Dominican Republic (2-4-9), Venezuela (2-1-6), Ecuador (1-3-7), Puerto Rico (1-1-3) and Guatemala (1-1-1), the other seven countries that have won titles.
Nicaragua (0-0-2), Antigua and Barbuda (0-0-1), Costa Rica (0-0-1), Jamaica (0-0-1), Trinidad and Tobago (0-0-1) and Uruguay (0-0-1) complete the 20 nations with at least one medal.

(ACN)

Radio Rebelde. 23 # 258 % L y M. Vedado. Plaza de la Revolucion Havana City, Cuba CP. 10400. Principal Editor: Alejandro Rojas Espinosa. Webmaster: Mabel Peña Styo. Journalist: Liannis Mateu Francés - Yaicelín Palma TejasPhotojournalist: Sergei Montalvo Arostegui. Assistant: Adriana Glez Bravo. Developed by Radio Rebelde Web Team
General Director: Frank Aguiar Ponce.
Phone numbers: (53) 7 838-4365 al 68 (Cabin) (53) 7 839-2524 (Public Relations).
© Copyright Radio Rebelde, 2015