---
Cuba to Host Colloquium on Public Relations
2018-09-05 09:59:31 / web@radiorebelde.icrt.cu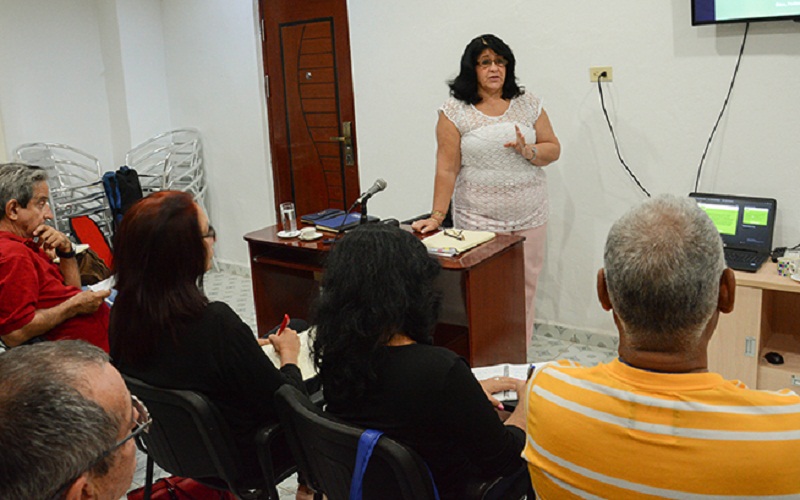 Cuba will host a colloquium on Public Relations on September 10th at Havana's International Convention Center, said the National President of the Cuban Association of Social Communicators (ACCS), Rosa Maria Perez Gutierrez.

Perez told the press in Havana that some 90 guests will participate among them three directives from each province, one from the Special Municipality of the Isle of Youth and 21 members of the organization's presidency.

The encounter will analyze the role of the sector within the process of social communication in the Cuban scene. A panel will present good methods in the exercise of the profession, said Perez Gutierrez.

Experiences in public relations on forms of property and non-state economic management will also be discussed, while the participants will refer to the teaching process of the field.

The National President referred to some activities organized for the rest of the year among them, an event in institutional communication on Research and Marketing and the National Colloquium called Che Communicator.

She emphasized on the organization of an event dedicated to the non-state sector to be held in November and will serve for the ACCS to learn firsthand on the needs of the self-employed in the field of communication, like the use of publicity, positioning the product among others.
By Claudia Gonzalez Corrales

(ACN)

Radio Rebelde. 23 # 258 % L y M. Vedado. Plaza de la Revolucion Havana City, Cuba CP. 10400. Principal Editor: Alejandro Rojas Espinosa. Webmaster: Mabel Peña Styo. Journalist: Liannis Mateu Francés - Yaicelín Palma TejasPhotojournalist: Sergei Montalvo Arostegui. Assistant: Adriana Glez Bravo. Developed by Radio Rebelde Web Team
General Director: Frank Aguiar Ponce.
Phone numbers: (53) 7 838-4365 al 68 (Cabin) (53) 7 839-2524 (Public Relations).
© Copyright Radio Rebelde, 2015