---
Cuba to Participate in the Tourism Fair in Venezuela
2017-11-10 11:20:20 / web@radiorebelde.icrt.cu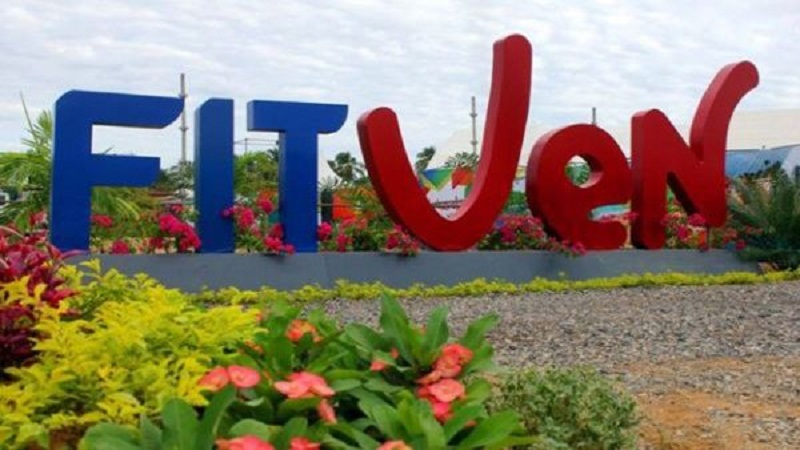 Cuba is among the 12 countries that have confirmed their participation in the 12th International Tourism Fair in Venezuela to be held from November 23rd to the 26 th in Isla Margarita, reported on Thursday in Caracas Prensa Latina News Agency.

Venezuela's Deputy Tourism Minister, Azucena Jaspe said that the Cuban tourism product will be represented in the fair, together with Russia, India, Ecuador, Indonesia and the Dominican Republic among other nations.

Cuba's potential, with 4 million visitors reported so far this year, has a great hotel network, restaurants and other facilities distributed throughout the island which will be displayed during the fair in the South American country.

The Deputy Tourism Minister added that the international pabellion will also include Venezuelan tour operators who will be in charge of presenting the national tourism options to the world with the objective of increasing the sector in the South American nation.

Azucena also said that they will exhibit lodging and transportation, in addition to the tourism corporations belonging to each state, among them Miranda which was recently created.

She highlighted that as part of the event; a round of negotiations will be carried out, aimed at establishing projects and accords for the development of tourism in the country and a display of food where participants will be able to taste the country's traditional dishes.

The Deputy Minister added that the fair will also have among its main objectives the exhibition of the tourism beauty of the state of Bolivar with great attractions like the Salto Angel and La Gran Sabana.

(ACN)

Radio Rebelde. 23 # 258 % L y M. Vedado. Plaza de la Revolucion Havana City, Cuba CP. 10400. Principal Editor: Pablo Rafael Fuentes de la Torre. Webmaster: Mabel Peña Styo. Journalist: Liannis Mateu Francés - Laura Barrera Jerez.Photojournalist: Sergei Montalvo Arostegui. Comunity Manager: Alejandro Rojas. Assistant: Adriana Glez Bravo. Developed by Radio Rebelde Web Team
General Director: Frank Aguiar Ponce.
Phone numbers: (53) 7 838-4365 al 68 (Cabin) (53) 7 839-2524 (Public Relations).
© Copyright Radio Rebelde, 2015