---
Cuba will be ready for high season, says Minister of Tourism
2017-09-12 09:31:10 / web@radiorebelde.icrt.cu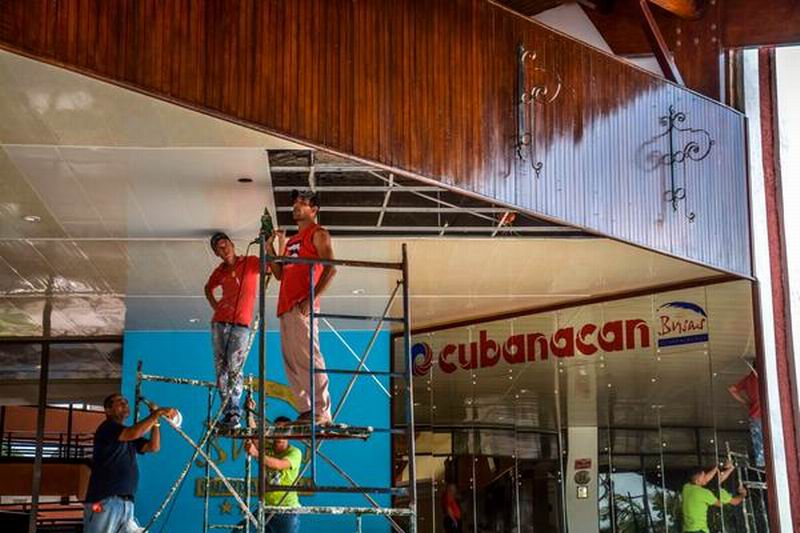 Manuel Marrero Cruz, Minister of Tourism, said in Holguin that despite the impact of hurricane Irma, the sector will be ready for the high season in the country since it can count on the will of its workers and the necessary resources in each of the facilities.

The briefings of Marrero took place during the analysis of the recovery process in the Holguin tourist pole after the passing of the hurricane, presided over by Army Corps General Ramón Espinosa Martín, president of the Defense Council of the Eastern Strategic Region.

Marrero recognized the workers and managers of the industry for having faced the meteorological phenomenon with more than two thousand customers hosted in their hotels and the favorable conditions it has, at the same time to continue providing a high quality service as required by international tourism.

The minister said that despite the damage caused by the hurricane in its trajectory by Cuba, this sector is preparing to meet the high season with the standards of each hotel facility in magnificent condition, because it has the resources and strength to undertake investments and provide customers with a service of excellence.

In his assessment, he highlighted the experiences of tourists in the face of an event of this nature, and of the attitude maintained by the workers and managers not to abandon their positions in fulfillment of their duties and obligations in the attention to the clients, who communicate with its tour operators showing them the values ​​that distinguish the tourism sector in Cuba.

The minister said Cayo Coco and Santa Maria will be ready for the beginning of the high season, it is necessary to take advantage of it with the capacity and availability that Holguín has, offering the services with the highest quality that has always distinguished it.

The hotel infrastructure of the eastern territory has a capacity of 5,500 rooms, of which 4,600 are now ready and the rest will be for September, reflecting the vitality that distinguishes the tourist destination Holguin, Cuba's fourth .

(ACN)

Radio Rebelde. 23 # 258 % L y M. Vedado. Plaza de la Revolucion Havana City, Cuba CP. 10400. Principal Editor: Pablo Rafael Fuentes de la Torre. Webmaster: Mabel Peña Styo. Journalist: Liannis Mateu Francés - Laura Barrera Jerez.Photojournalist: Sergei Montalvo Arostegui. Comunity Manager: Alejandro Rojas. Assistant: Adriana Glez Bravo. Developed by Radio Rebelde Web Team
General Director: Frank Aguiar Ponce.
Phone numbers: (53) 7 838-4365 al 68 (Cabin) (53) 7 839-2524 (Public Relations).
© Copyright Radio Rebelde, 2015