---
Cuba wins Bronze Medal in Menīs Pan Am Volleyball Cup
2017-08-02 06:50:54 / web@radiorebelde.icrt.cu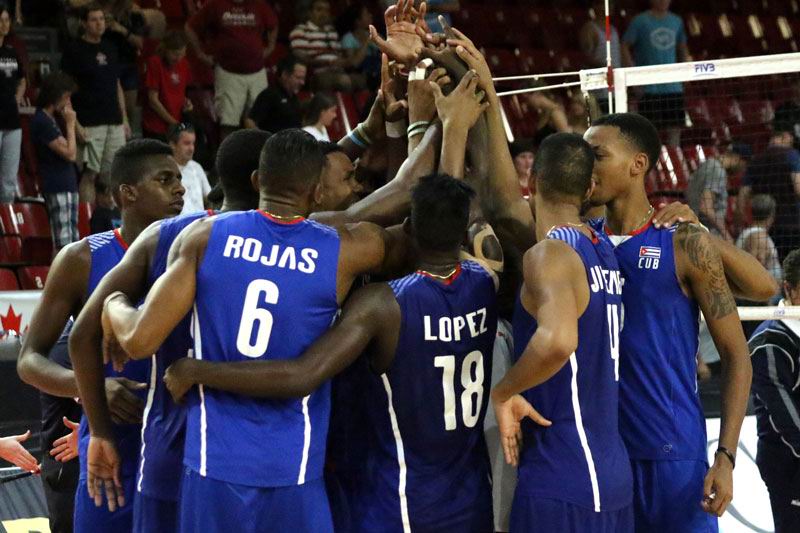 Argentina won the 12th Men´s Pan Am Volleyball Cup when beating Puerto Rico in the Canadian city of Gatineau, where Cuba earned the bronze medal after defeating the host squad.

According to the website of the tournament, Argentina defeated 3-1 (25-23, 25-18, 23-25, 25-20) Puerto Ricans, while Cuba won also 3-1 (25-18, 25-21, 22-25, 25-23) over Canadians.

With those results, the South Americans improved their performance of the previous edition when they ranked second.

Cubans and Canadians can´t say the same as they were champions and bronze medalists, respectively, in that occasion.

The seventh seat went to Venezuela, which beat 3-2 (22-25, 25-16, 23-25, 25-17 and 15-13) Mexico, which finished eighth and last, while USA ranked fifth by winning 3-2 (15-25, 25-22, 20-25, 27-25 and 15-13) over the Dominican Republic (6th).

Cuban Miguel Angel Lopez earned the prize as best outside hitter, while Argentines Martin Ramos (MVP) and Pablo Crer (second best blocker) also win individual awards.

Venezuela´s Hector Mata (Libero and defender), Edson Valencia (service) and Emerson Rodriguez (scoring leader), as well as Dominican Wilfrido Hernandez (second best hitter) and José Caceras (inside hitter) were also included in the list of individual awards.

American Mitchell Stahl (best blocker) and Puerto Rican Edgardo Goas (best setter) also earned individual prizes.

(ACN)

Radio Rebelde. 23 # 258 % L y M. Vedado. Plaza de la Revolucion Havana City, Cuba CP. 10400. Principal Editor: Pablo Rafael Fuentes de la Torre. Webmaster: Mabel Peña Styo. Journalist: Liannis Mateu Francés - Laura Barrera Jerez.Photojournalist: Sergei Montalvo Arostegui. Comunity Manager: Alejandro Rojas. Assistant: Adriana Glez Bravo. Developed by Radio Rebelde Web Team
General Director: Frank Aguiar Ponce.
Phone numbers: (53) 7 838-4365 al 68 (Cabin) (53) 7 839-2524 (Public Relations).
© Copyright Radio Rebelde, 2015