Cuban ambassador exchanged with mayor of the Chinese municipality of Chongqing
2020-05-19 11:37:19 / ACN
---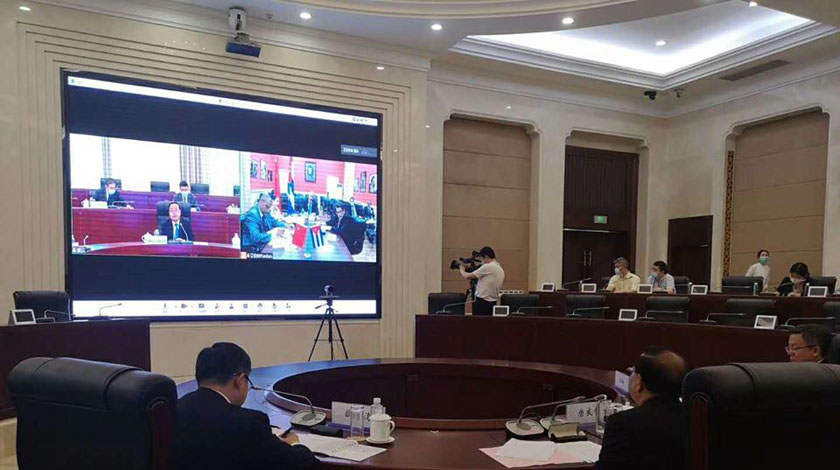 Carlos Miguel Pereira, Cuban ambassador to China, held via video conference an exchange with Tang Liangzhi, mayor and deputy secretary of the Communist Party of China (CPC) Municipal Committee in the Chongqing municipality.
At the online meeting, Liangzhi, on behalf of the CPC Secretary, Chen Miner, thanked Pereira for his positive contribution to strengthening friendly relations between Cuba and Chongqing, according to what the Cuban ambassador published on Facebook.
Likewise, the Chinese leader stressed the importance of this city in the west of the Asian nation as an important strategic support point for that region, since it is at the junction of the Belt and Road and the economic strip of the Yangtze River.
In addition, Liangzhi commented that the current situation of prevention and control of the epidemic situation in that city is further consolidated, the order of production and life is accelerating and underscored the support received by other regions of the world, especially Cuba.
Chongqing and Cuba have a good base of exchanges and great potential for cooperation and the two sides are expected to continue to hold multi-level exchanges, expand cooperation in the fields of health care, biotechnology, automobiles, economy and commerce, cultural tourism and construction and also promote pragmatic exchanges and cooperation on a new scale.
Pereira thanked the Chongqing authorities for their support and assistance in combating COVID-19 in Cuba and congratulated them for the achievements in the fight against the epidemic, as well as saying that "we are totally sure of the future cooperation between both sides".