---
Cuban ambassador to China denounces attempt by Facebook to mute voices from the island
2020-04-09 19:03:24 / web@radiorebelde.icrt.cu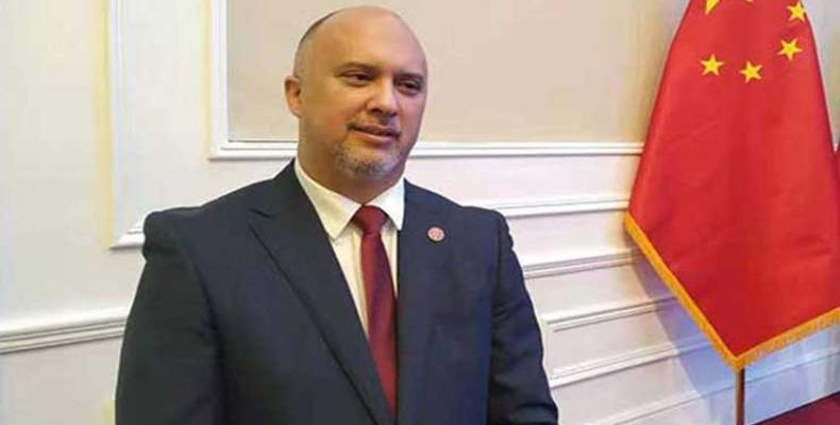 Carlos Miguel Pereira, Cuban Ambassador to China, denounced Thursday that in the midst of the complex situation in the United States caused by COVID-19, Facebook is trying to mute the voices of the island by closing the accounts.
According to Prensa Latina, the social media cancelled the diplomat's personal page and also put a new one under scrutiny a few minutes after it was created.
Pereira called attention to the relation between this incident and the suspension last March of the first site on this social media of the Cuban embassy.
He stated that in both pages references could be found to the mutual solidarity between Havana and Beijing in the face of the current health adversity and he questioned what this social media and the White House gain from interrupting them.
They will never succeed in silencing Cuba's lessons these days, with hundreds of doctors spread around the world to fight the pandemic, without neglecting for a second the situation of their own citizens and even the foreigners on their land, the Cuban diplomat remarked.
Both this social media and Twitter have recently banned the websites of Cuban officials and institutions.

(ACN)

Radio Rebelde. 23 # 258 % L y M. Vedado. Plaza de la Revolucion Havana City, Cuba CP. 10400. Principal Editor: Alejandro Rojas Espinosa. Webmaster: Mabel Peña Styo. Journalist: Liannis Mateu Francés - Yaicelín Palma TejasPhotojournalist: Sergei Montalvo Arostegui. Assistant: Adriana Glez Bravo. Developed by Radio Rebelde Web Team
General Director: Frank Aguiar Ponce.
Phone numbers: (53) 7 838-4365 al 68 (Cabin) (53) 7 839-2524 (Public Relations).
© Copyright Radio Rebelde, 2015