---
Cuban Ballet Mistress Died in Havana at 69
2011.08.18 - 13:42:04 / web@radiorebelde.icrt.cu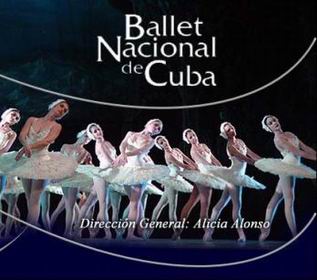 HAVANA, CUBA.- Former ballet dancer and mistress, Mijaela Tesleoanu, passed away in Havana early this Wednesday, August 17, announced the Ballet Nacional de Cuba's Historian.

Rumanian-born Tesleoanu was a member of the Cuban national ballet company for decades first as a dancer, and later as a ballet mistress and professor.

Tesleoanu joined the Cuban national ballet company under the technical and art direction of Alicia Alonso and Fernando Alonso in 1966, three years after arriving in the island; she danced with the company until 1987.

As member of the BNC's corps de ballet and thanks to her technical mastery and style, she performed different roles in the great classics of the 19th century and contemporary pieces by Cuban and foreign choreographers.

After retiring from the stage, Tesleoanu started an important teaching career as ballet mistress and professor. She worked not only for the BNC but also for prestigious international institutions and companies in Mexico, Spain, Chile, Venezuela, El Salvador, Guatemala and Belize.

In 1994 she obtained a Ballet Degree at the Dance Faculty of the Cuban Higher Institute of Art.

Her extensive services to the Cuban ballet won her several recognitions among them the Distinction for National Culture of the Cuban Culture Minister (2007); and the Medal to Work Merit for her 40 years of service granted by the Ballet Nacional de Cuba (2010).

"Her death fills us with grief because she was an example of discipline, perseverance, artistic refinement and loyalty to ethic and aesthetic values of the Cuban ballet school," BNC's historian Miguel Cabrera wrote in the press release.

(ACN)

Radio Rebelde. 23 # 258 % L y M. Vedado. Plaza de la Revolucion Havana City, Cuba CP. 10400. Principal Editor: Alejandro Rojas Espinosa. Webmaster: Mabel Peña Styo. Journalist: Liannis Mateu Francés - Yaicelín Palma TejasPhotojournalist: Sergei Montalvo Arostegui. Assistant: Adriana Glez Bravo. Developed by Radio Rebelde Web Team
General Director: Frank Aguiar Ponce.
Phone numbers: (53) 7 838-4365 al 68 (Cabin) (53) 7 839-2524 (Public Relations).
© Copyright Radio Rebelde, 2015