---
Cuban Coach expresses Disagreement on Reduction of Boxing Divisions
2018-12-17 11:42:36 / web@radiorebelde.icrt.cu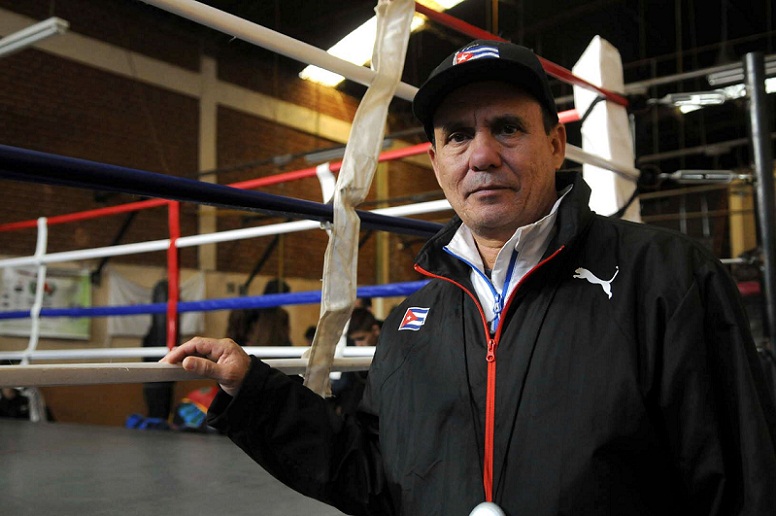 The head coach of the Cuba Domadores, Rolando Acebal, expressed his disagreement about reducing the number of divisions for the coming World Series of Boxing (WSB) and the Tokyo 2020 Olympic Games.
In conversation with Prensa Latina news agency, Acebal expressed his disagreement and that of the Cuban Federation about the recently announced new disposition of the International Boxing Association (AIBA).
This measure, in addition to harming Cuba in terms of the chances of medals in Olympic, requires the coaching staff to redesign strategies to take on future commitments such as the WSB 2019, where the Domadores intend to regain the title and add their fourth crown.
There will be eight divisions in the 9th WSB and the Tokyo Olympics, but there will be 10 in the Lima 2019 Pan-American Games, that is, we have to use a very well-defined strategy to maintain our representative in the different events, Acebal argued.
For Lima-2019, Acebal said that Cuba's aspirations are to maintain the first position and achieve the highest number of titles in the men's event, although he warned that the tournament will be quite strong because the area has gained strength in this sport.
In this regard, he mentioned the squads of the Dominican Republic, Colombia, Brazil and the United States, as well as the inclusion of professionals in the continental contest.
In general, Cuba will have the disadvantage of not having representatives in the women´s event, policy that is still under analysis by the country's sports management.
Likewise, Acebal noted he was quite satisfied with the performance of the Domadores this season that just ended where they beat 7-3 the Kazakhstan Astana Arlans in the final of the 8th WSB.
The Domadores was also chosen as team of the season in Cuba, while their representative Andy Cruz was named as best male athlete of the year, while Julio César la Cruz, the squad´s captain, was included in the top 10 most outstanding athletes in the country.

(ACN)

Radio Rebelde. 23 # 258 % L y M. Vedado. Plaza de la Revolucion Havana City, Cuba CP. 10400. Principal Editor: Alejandro Rojas Espinosa. Webmaster: Mabel Peña Styo. Journalist: Liannis Mateu Francés - Yaicelín Palma TejasPhotojournalist: Sergei Montalvo Arostegui. Assistant: Adriana Glez Bravo. Developed by Radio Rebelde Web Team
General Director: Frank Aguiar Ponce.
Phone numbers: (53) 7 838-4365 al 68 (Cabin) (53) 7 839-2524 (Public Relations).
© Copyright Radio Rebelde, 2015